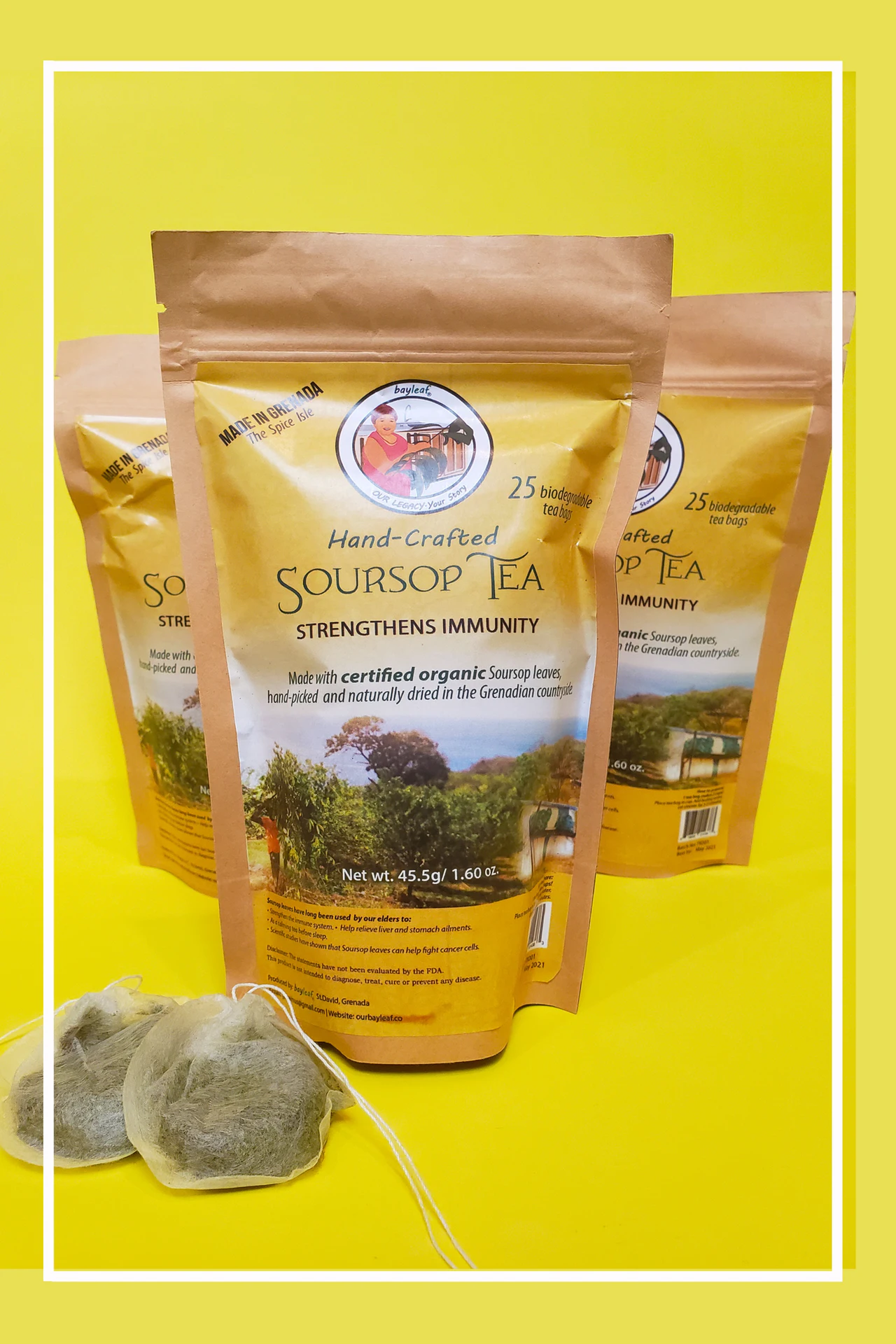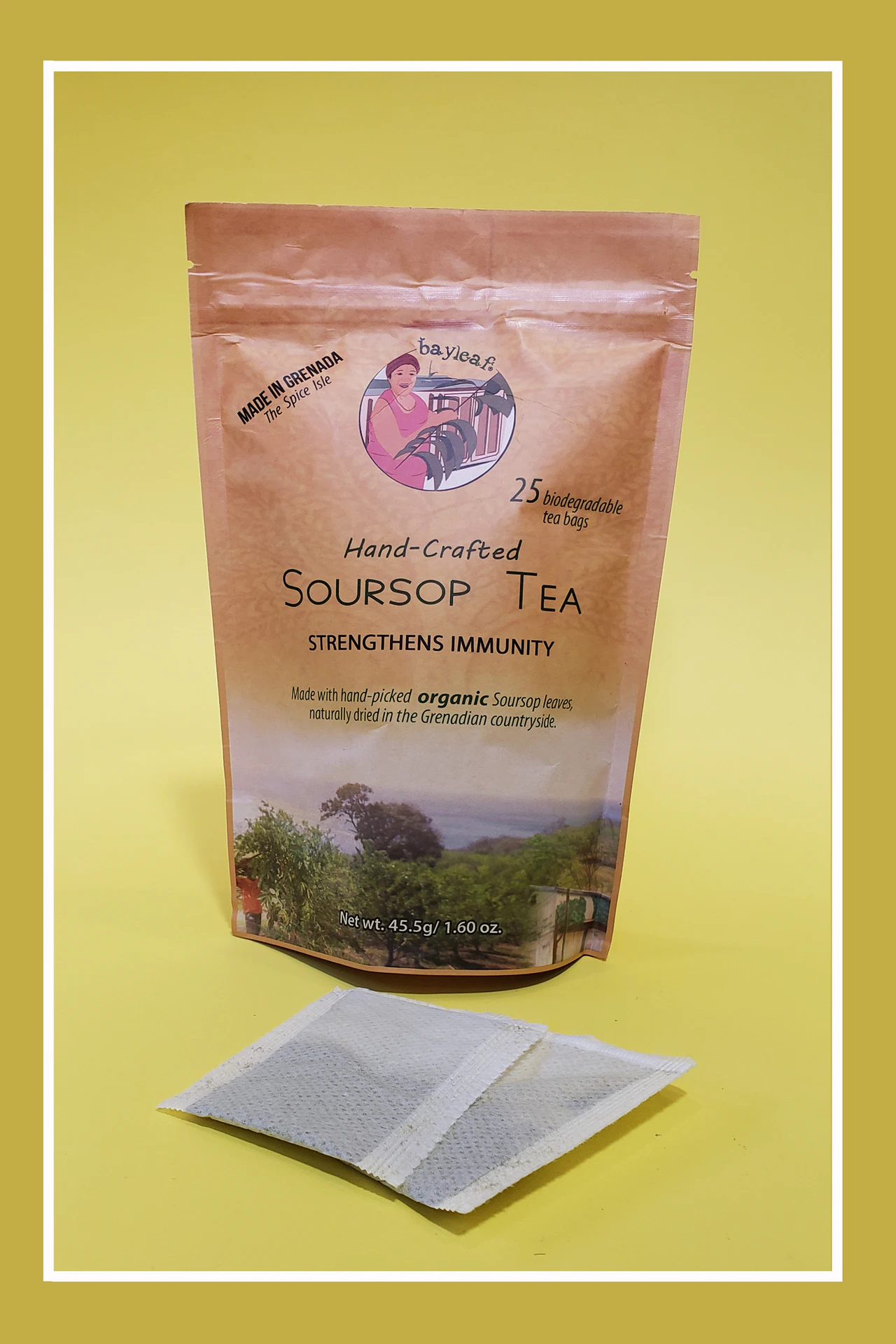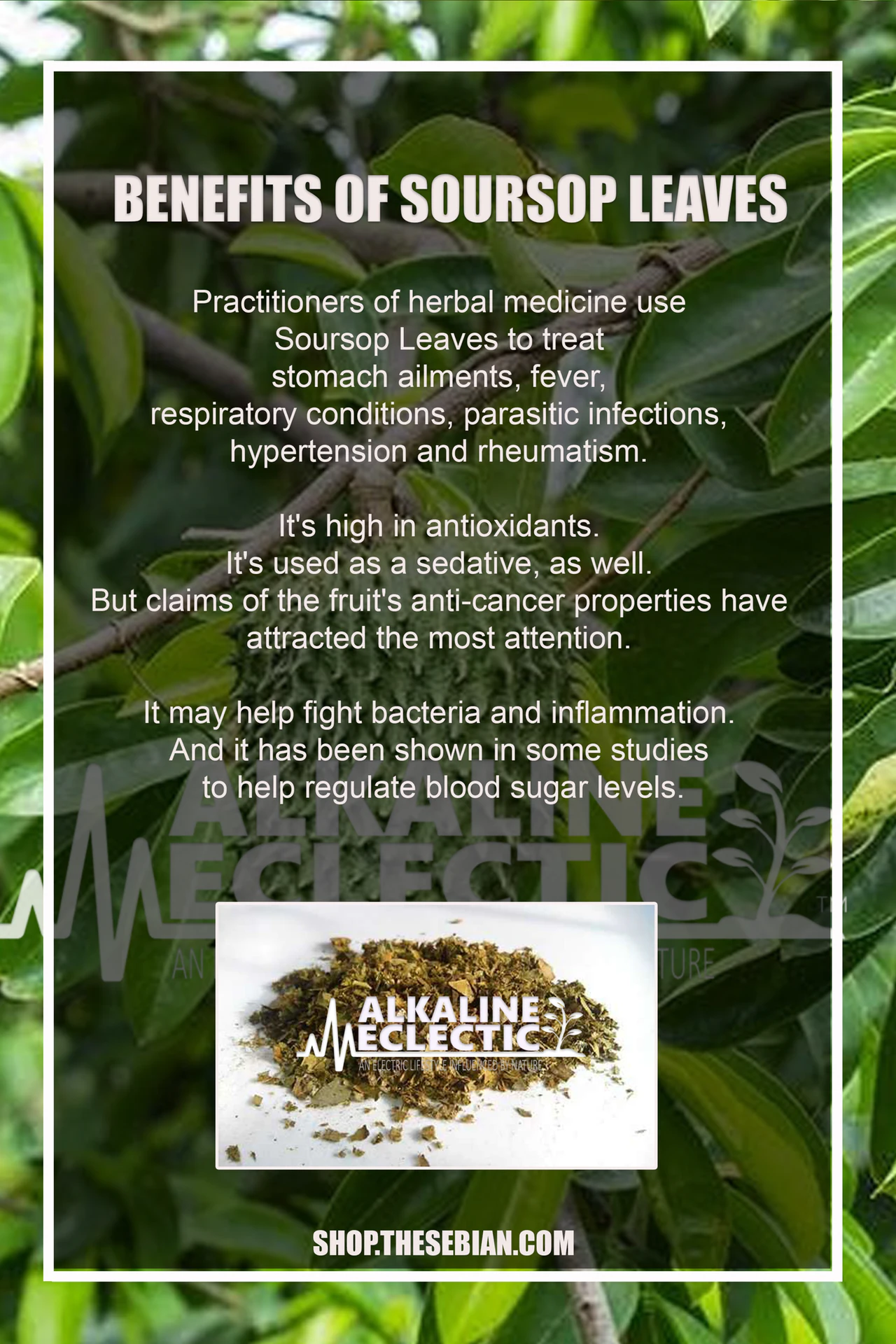 SOURSOP LEAF TEA
$16.50
Out of stock
Practitioners of herbal medicine use
Soursop Leaves to treat
stomach ailments, fever,
respiratory conditions, parasitic infections,
hypertension and rheumatism.
It's high in antioxidants.
It's used as a sedative, as well.
But claims of the fruit's anti-cancer properties have
attracted the most attention.
It may help fight bacteria and inflammation.
And it has been shown in some studies
to help regulate blood sugar levels.
---
Produced by BayLeaf
Imported from Grenada | Packaged in 25 biodegradable tea bags.
* Tea Bag shape may change. Bags have the same weight of product in them. They are all biodegradable.
---
Do you want to view our ALKALINE HERBS lineup? Click the links to find out more about our Alkaline Eclectic HERBAL SUPPORT CAPSULES, how to construct a FAST/CLEANSE, and/or help putting together your weekly FOOD PREP.
---
ALLOW 3-5 BUSINESS DAYS for your order to ship. You will receive an invoice once you place your order. Then a separate email when you order ships titled "Your Order Has Shipped". YOU ARE RESPONSIBLE FOR TRACKING YOUR PACKAGE ONCE IT HAS SHIPPED.
---
Please note * See your doctor, herbalist, nutritionist, etc. if you are ill and looking for ways to heal. These herbs do not take the place of a consultation with a professional you trust.
For educational purposes only
This information has not been evaluated by the Food and Drug Administration. This information is not intended to diagnose, treat, cure, or prevent any disease.