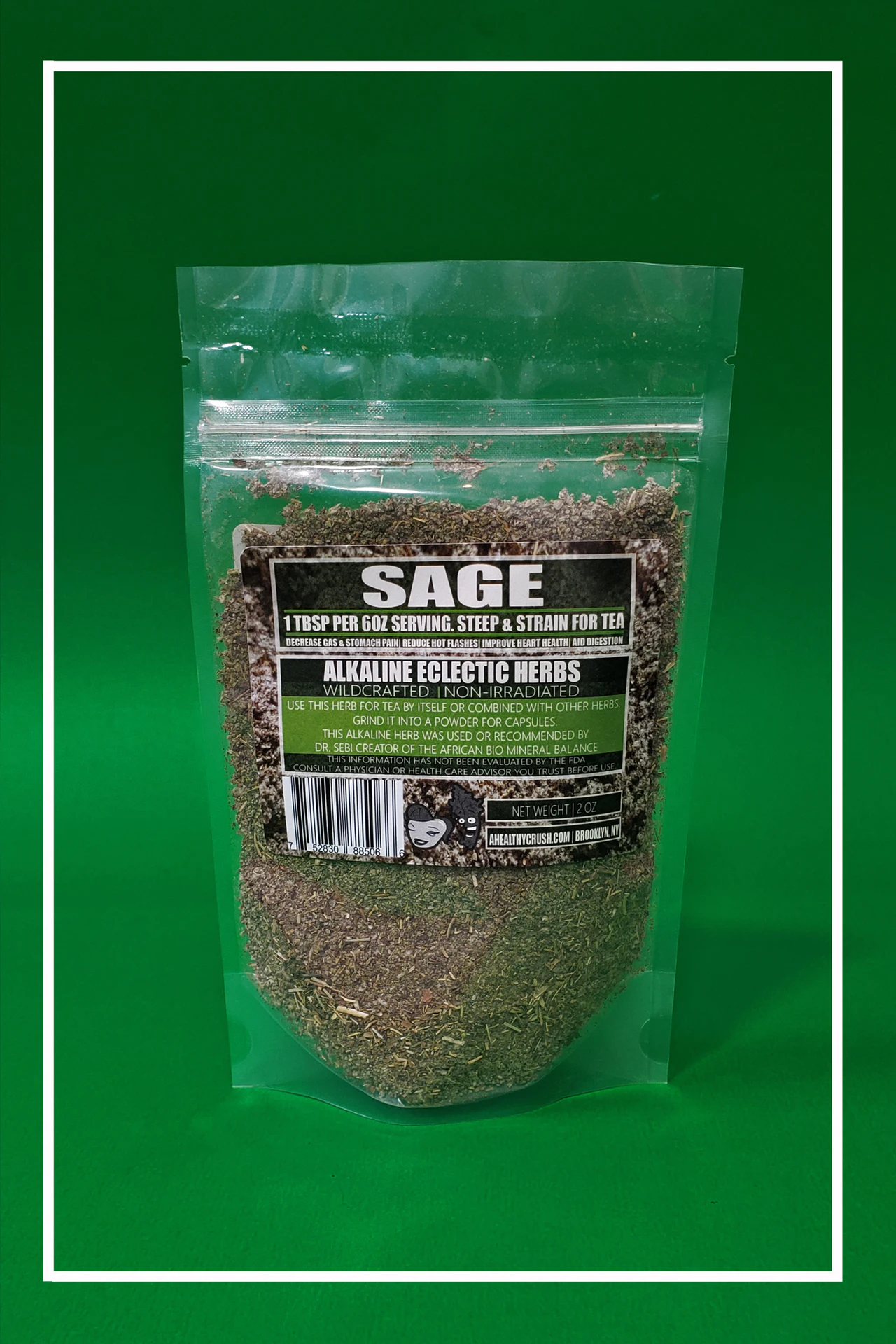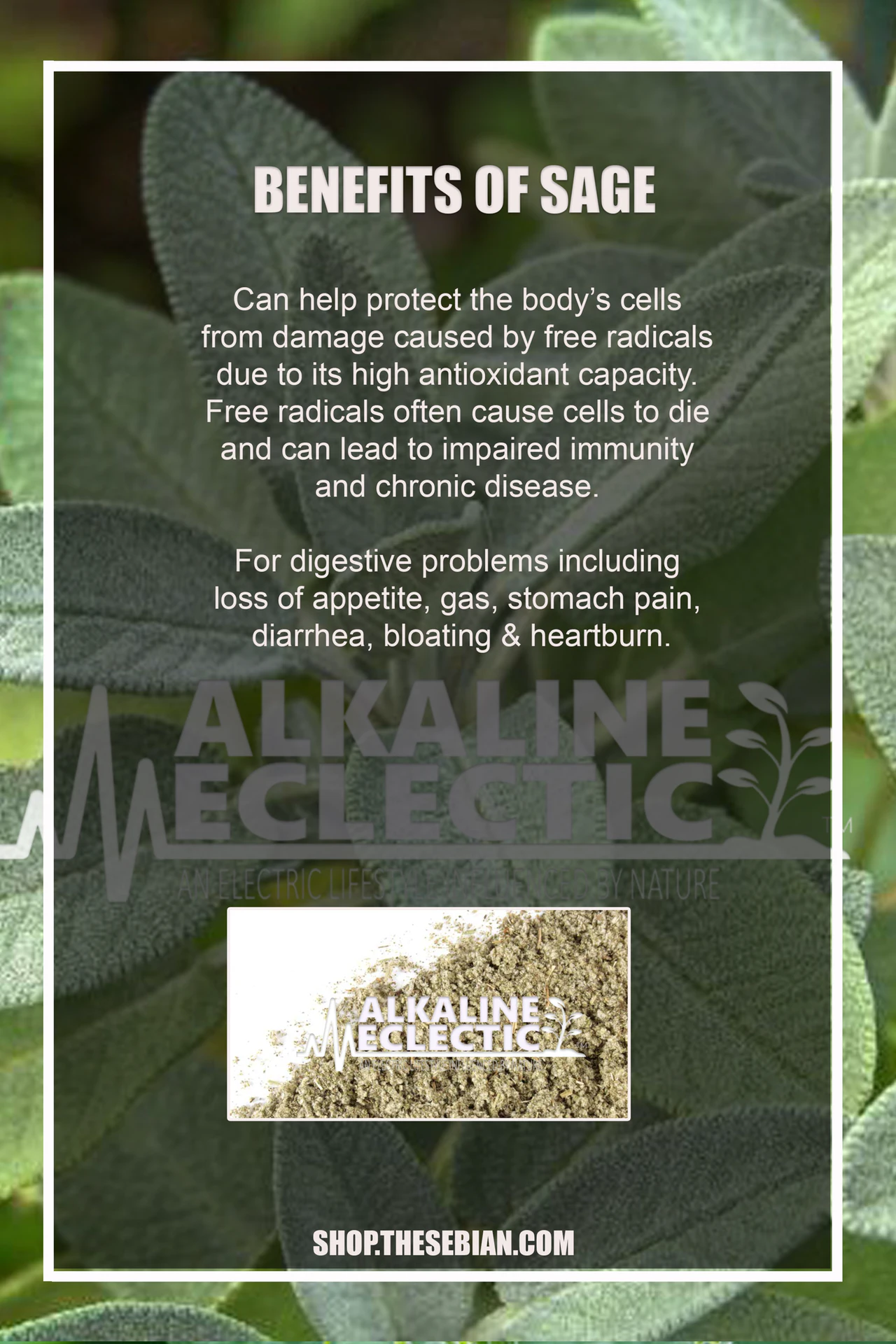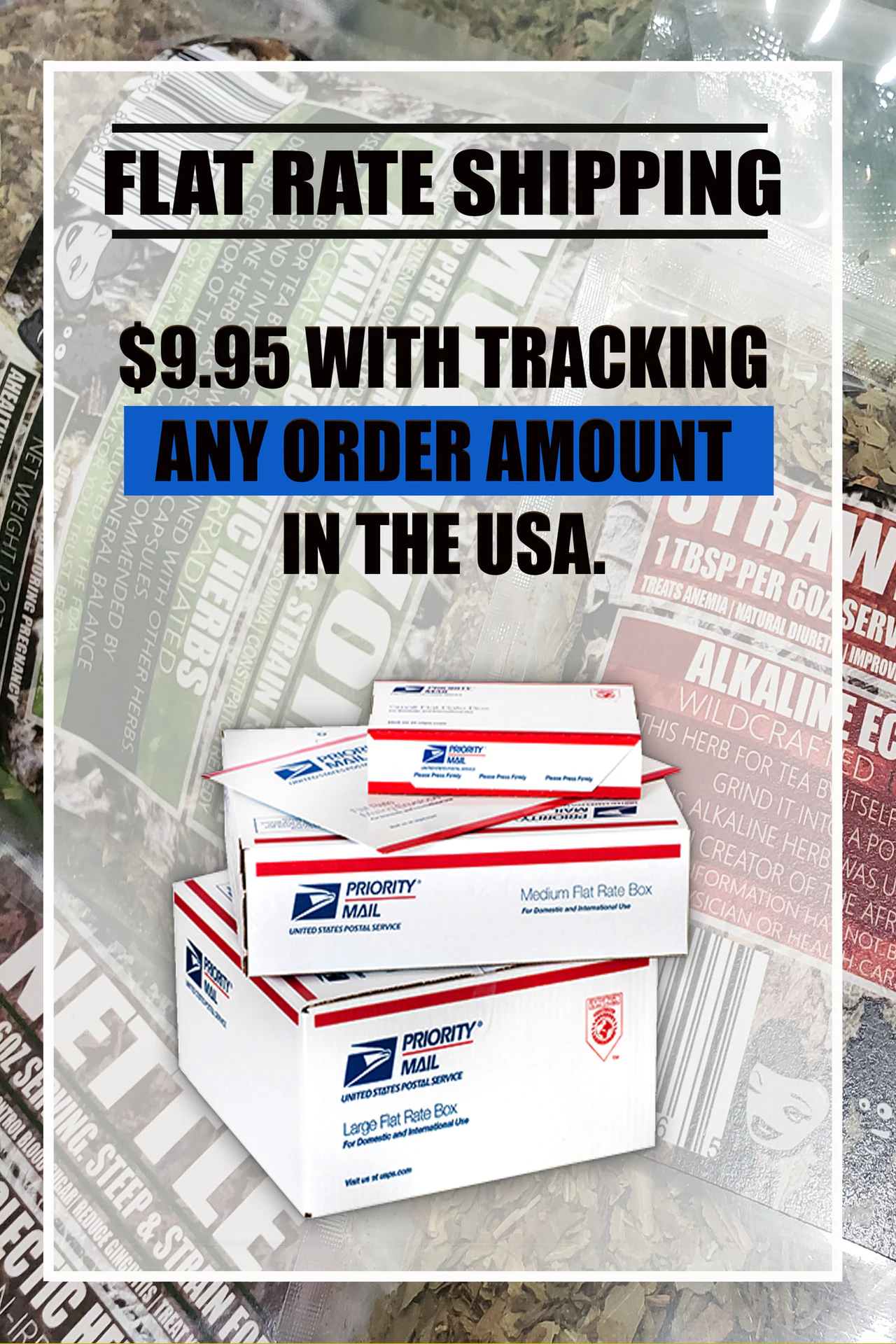 SAGE
$6.85
Get 1 FREE BAG of BIOMUNCH with all orders over $65.
Can help protect the body's cells
from damage caused by free radicals
due to its high antioxidant capacity.
Free radicals often cause cells to die
and can lead to impaired immunity
and chronic disease.
For digestive problems including
loss of appetite, gas, stomach pain,
diarrhea, bloating & heartburn.
---
SAGE | 2oz per bag
---
Do you want to view our ALKALINE HERBS lineup? Click the links to find out more about our Alkaline Eclectic HERBAL SUPPORT CAPSULES, how to construct a FAST/CLEANSE, and/or help putting together your weekly FOOD PREP.
---
ALLOW 3-5 BUSINESS DAYS for your order to ship. You will receive an invoice once you place your order. Then a separate email when you order ships titled "Your Order Has Shipped". YOU ARE RESPONSIBLE FOR TRACKING YOUR PACKAGE ONCE IT HAS SHIPPED.
---
Please note * See your doctor, herbalist, nutritionist, etc. if you are ill and looking for ways to heal. These herbs do not take the place of a consultation with a professional you trust.
For educational purposes only
This information has not been evaluated by the Food and Drug Administration. This information is not intended to diagnose, treat, cure, or prevent any disease.