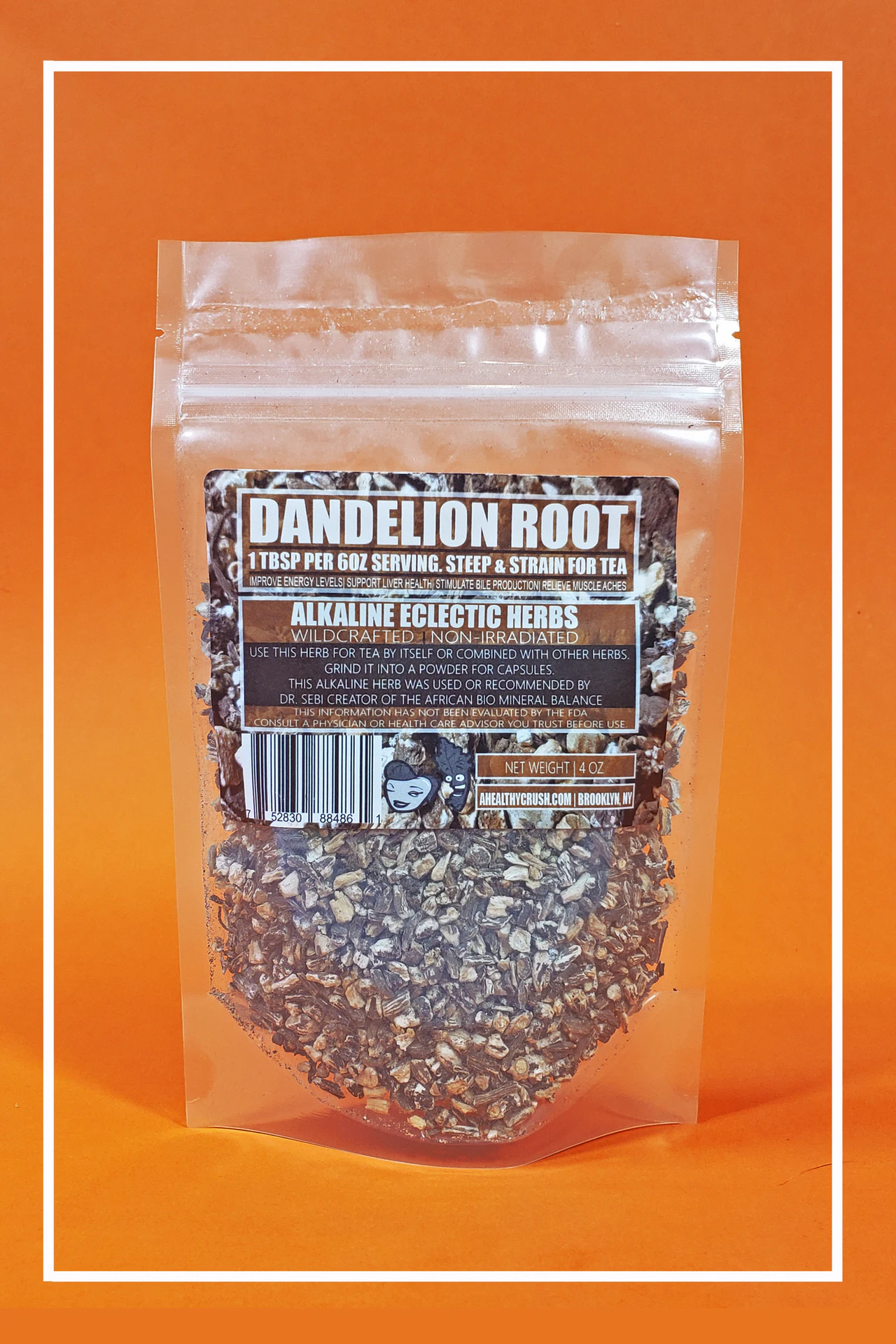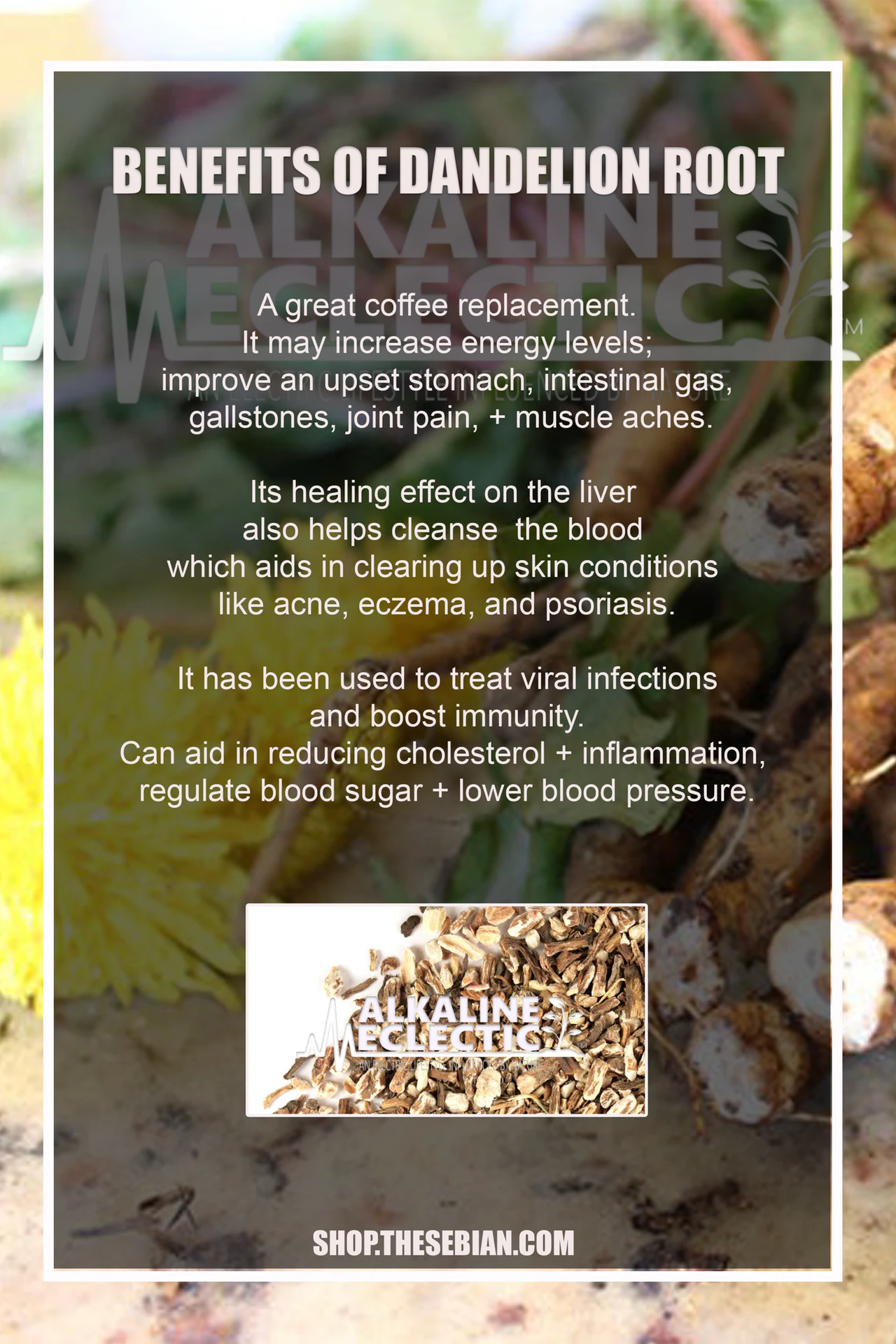 DANDELION ROOT
$12.50
Get 1 FREE BAG of BIOMUNCH with all orders over $65.
A great coffee replacement.
It may increase energy levels;
improve an upset stomach, intestinal gas,
gallstones, joint pain, + muscle aches.
Its healing effect on the liver
also helps cleanse the blood
which aids in clearing up skin conditions
like acne, eczema, and psoriasis.
It has been used to treat viral infections
and boost immunity.
Can aid in reducing cholesterol + inflammation,
regulate blood sugar + lower blood pressure.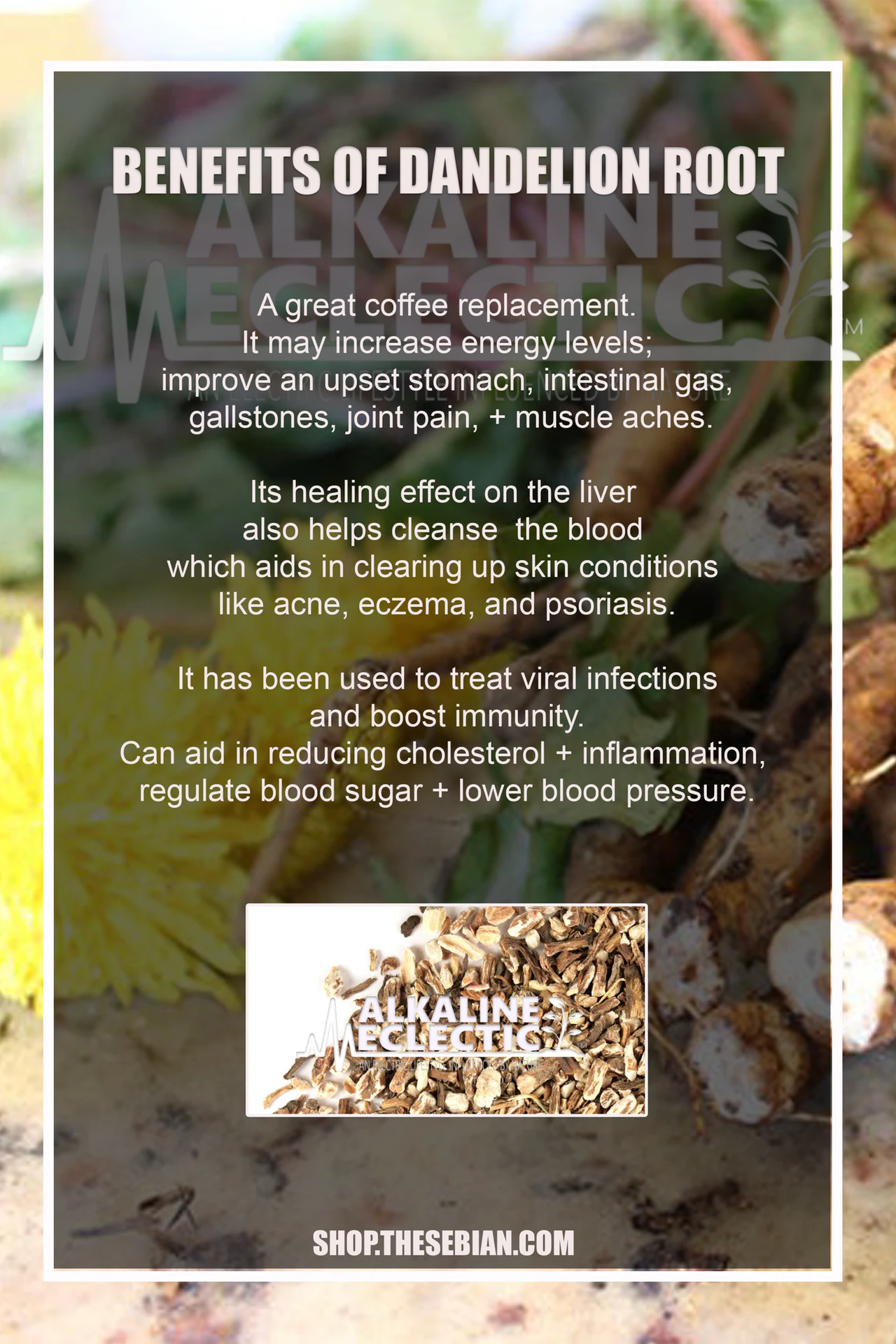 ---
DANDELION ROOT | 4oz in each bag
---
Do you want to view our ALKALINE HERBS lineup? Click the links to find out more about our Alkaline Eclectic HERBAL SUPPORT CAPSULES, how to construct a FAST/CLEANSE, and/or help putting together your weekly FOOD PREP.
---
ALLOW 3-5 BUSINESS DAYS for your order to ship. You will receive an email with your invoice once you place your order. Then an update to your email when your order ships. YOU ARE RESPONSIBLE FOR TRACKING YOUR PACKAGE ONCE IT HAS SHIPPED.

Please note * See your doctor, herbalist, nutritionist, etc. if you are ill and looking for ways to heal. These herbs do not take the place of a consultation with a professional you trust.
For educational purposes only
This information has not been evaluated by the Food and Drug Administration. This information is not intended to diagnose, treat, cure, or prevent any disease.