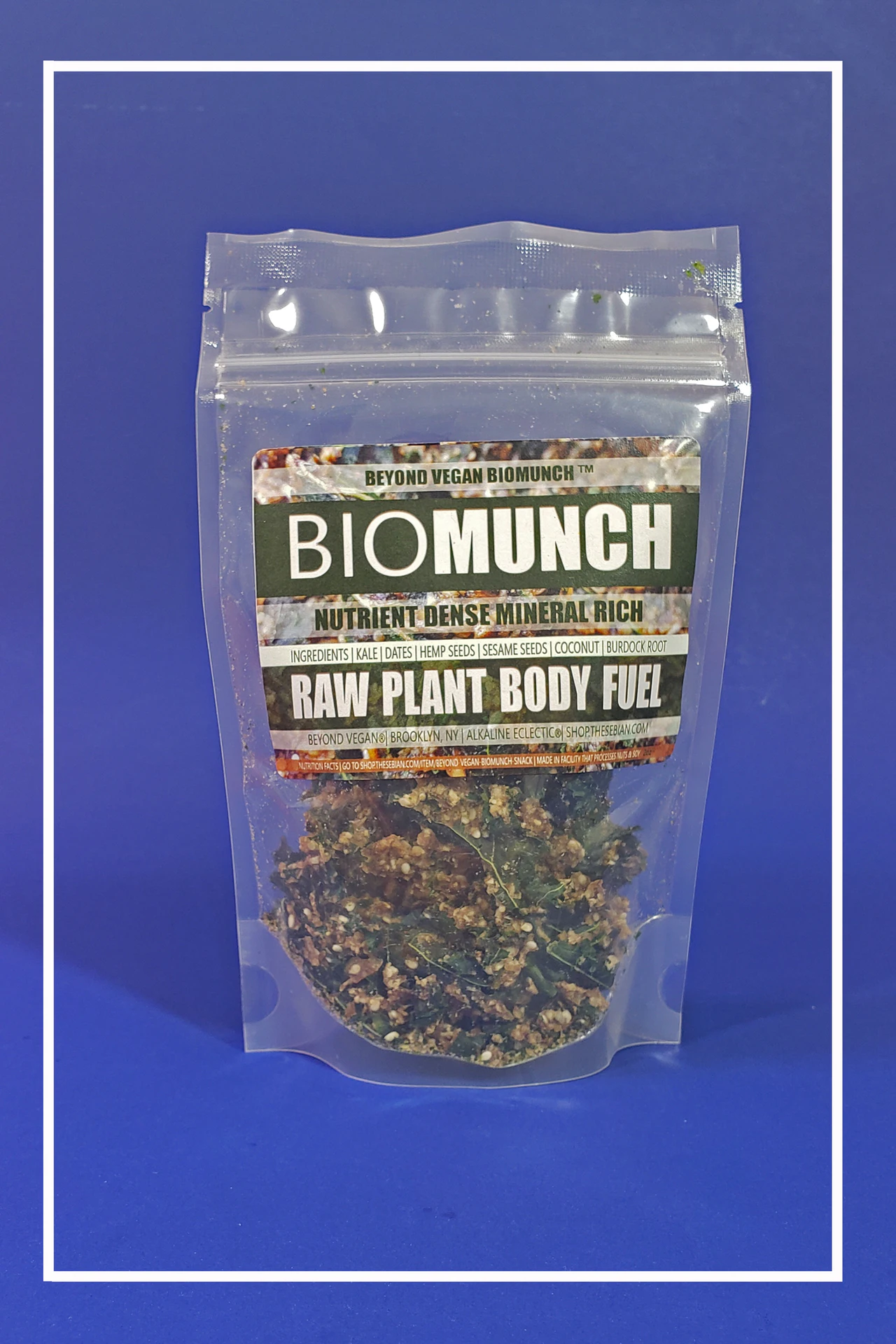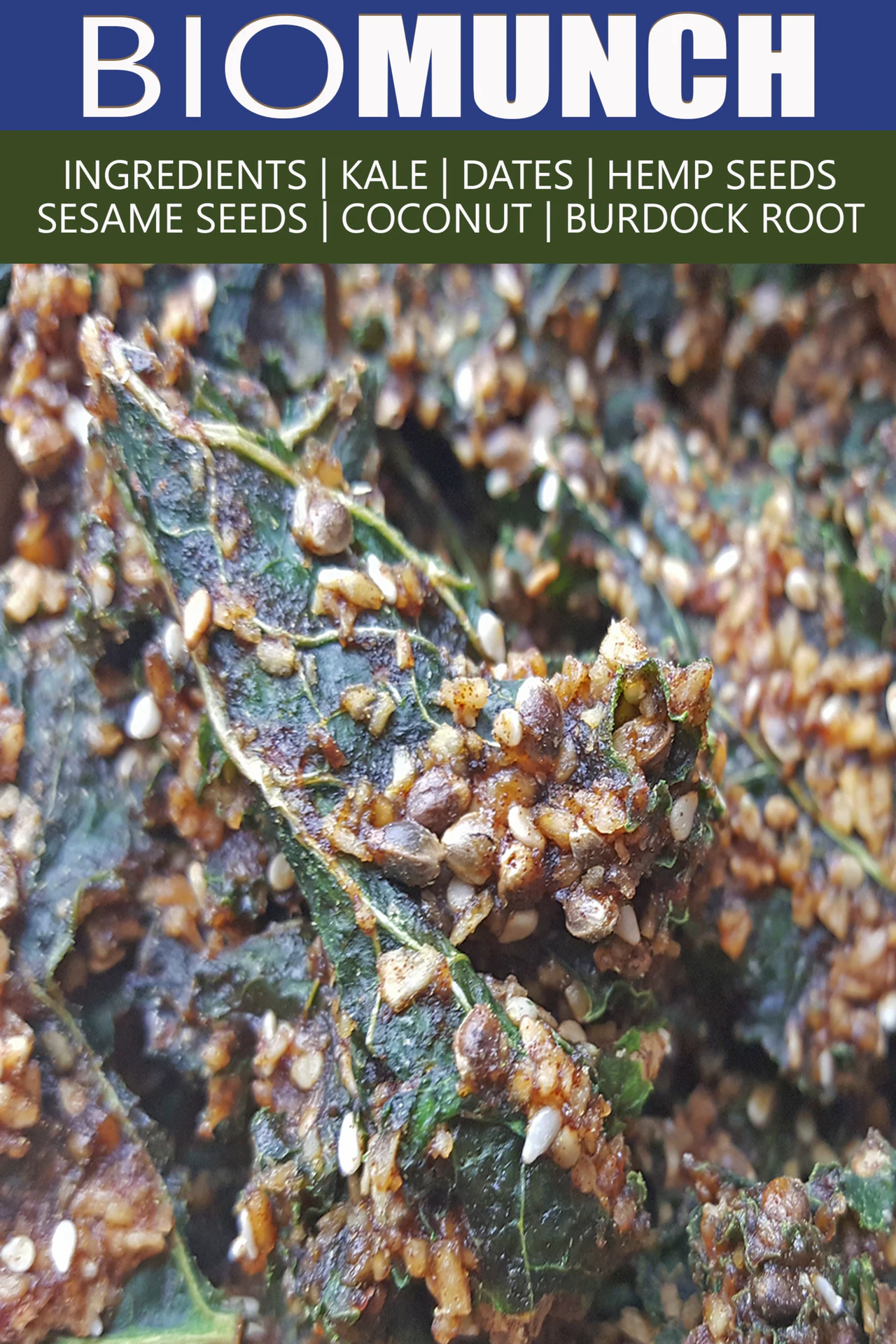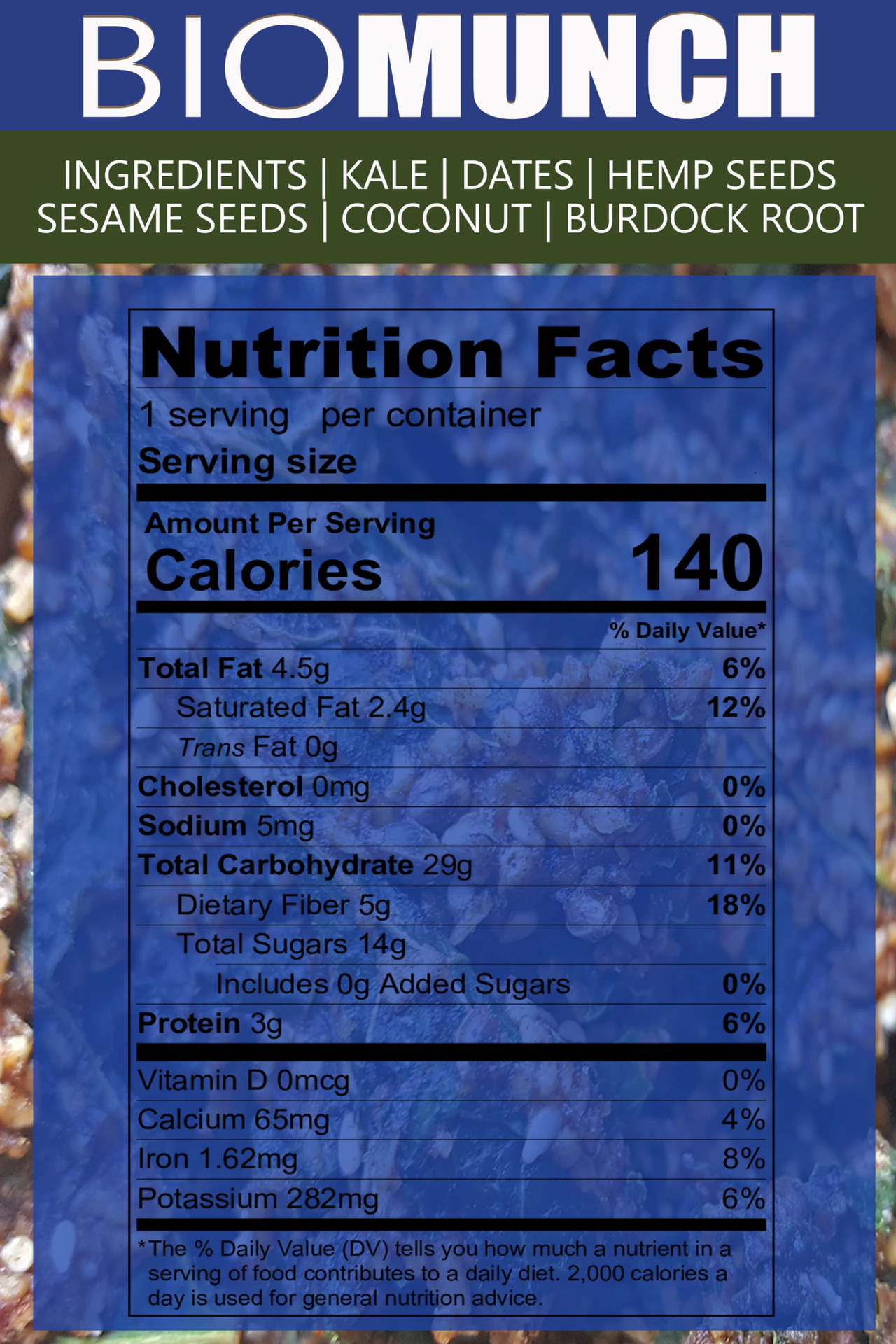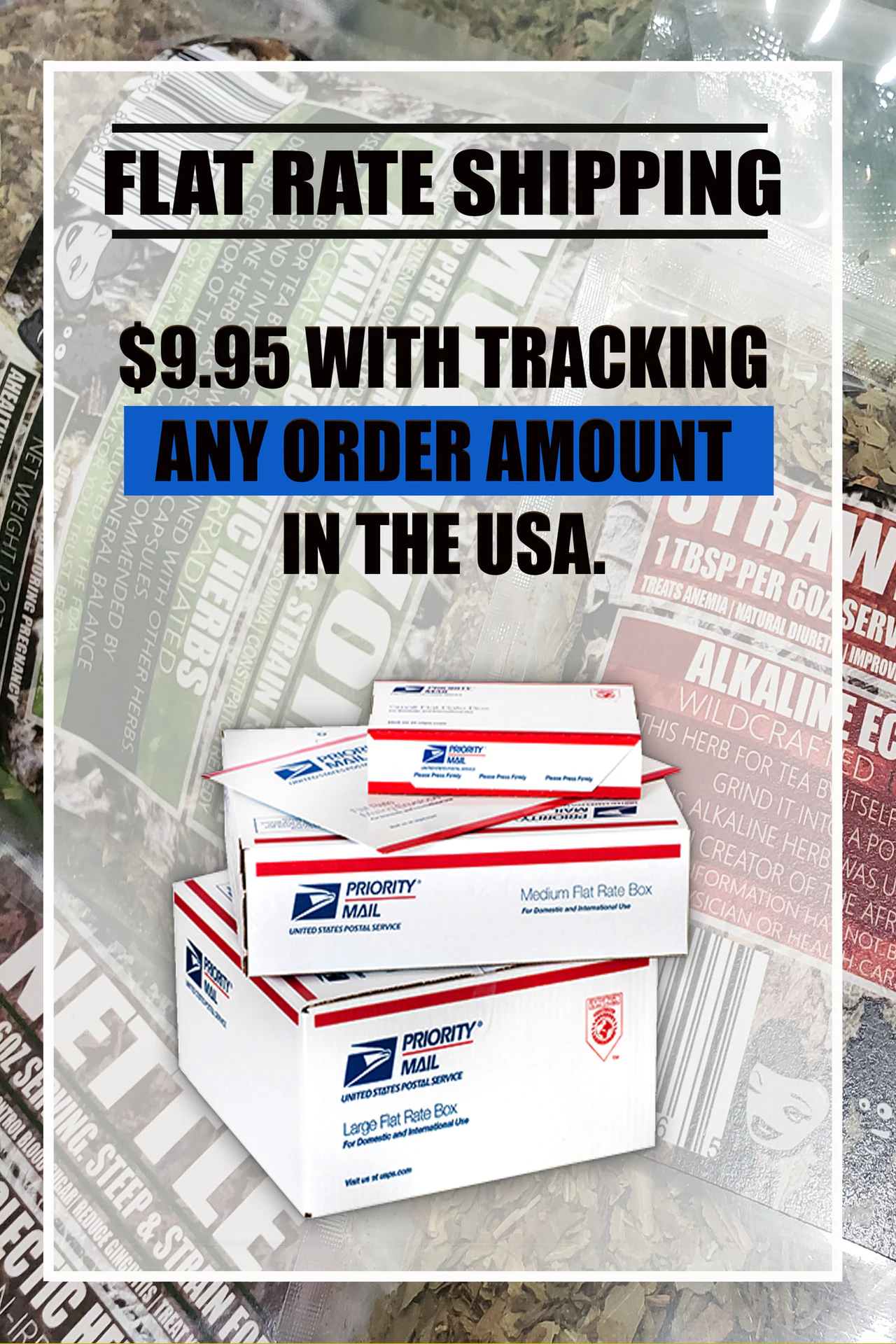 BEYOND VEGAN | BIOMUNCH SNACK
$6.50 – $34.50
Get 1 FREE BAG of BIOMUNCH with all orders over $65.
Looking for a snack options that uses ingredients from Dr. Sebi's Nutritional Guide? A Healthy Crush's Beyond Vegan BIOMUNCH is an Alkaline Eclectic answer to the void of snacks that adhere to Dr Sebi's Nutritional Guide.
BIOMUNCH is a low calorie nutrient dense snack that is tasty and satisfying. Store some at the office or keep one for after a workout. A great snack for your kid's lunchbox or that extra long flight.
BIOMUNCH was designed to fit your busy Alkaline Eclectic Lifestyle.
---
* Order 1Bag, 3Bags, or 6Bags. Price discount for multiple bag orders.
---
INGREDIENTS
Kale | Dates| Hemp Seeds| Sesame Seeds | Coconut | Burdock Root
Kale is among the most nutrient-dense foods in existence. It contains very little fat, but a large portion of the fat in it is an Omega-3 fatty acid called Alpha Linolenic-Acid. Given its incredibly low calorie content, eating more kale is a great way to dramatically increase the total nutrient content of your food regime.
Sesame Seeds contain fiber, iron, calcium, magnesium and phosphorus that helps boost energy levels as well as healthy fats like Polyunsaturated Fats and Omega-6.
Hemp Seeds contain high amounts of phosphorus, potassium, sodium, magnesium, sulfur, calcium, iron and zinc. They are rich in healthy fats and essential fatty acids.
Coconut improves insulin secretion and symptoms associated with diabetes. It helps protect the body from cancers due to insulin reduction, removal of free radicals that cause premature aging and degenerative disease. It is high in healthy saturated fats that have different effects than most other fats in your diet. These fats can boost fat burning and provide your body and brain with quick energy. They also raise the good HDL cholesterol in your blood, which is linked to reduced heart disease risk.
Dates are a good source of potassium, calcium, iron, selenium, copper, and magnesium. Furthermore, the fiber in dates may be beneficial for blood sugar control. Fiber slows digestion and may help prevent blood sugar levels from spiking too high after eating. For this reason, dates have a low glycemic index, which measures how quickly your blood sugar rises after eating a certain food
Burdock Root contains the minerals potassium, magnesium, manganese, phosphorus, calcium and iron, as well as vitamins B1, B2, B3 and fiber. Its antioxidant action helps to reduce inflammation.
---
* This product is dehydrated.
---
Click the links to find out more about our Alkaline Eclectic HERBAL SUPPORT CAPSULES, how to construct a FAST/CLEANSE, and/or help putting together your weekly FOOD PREP.