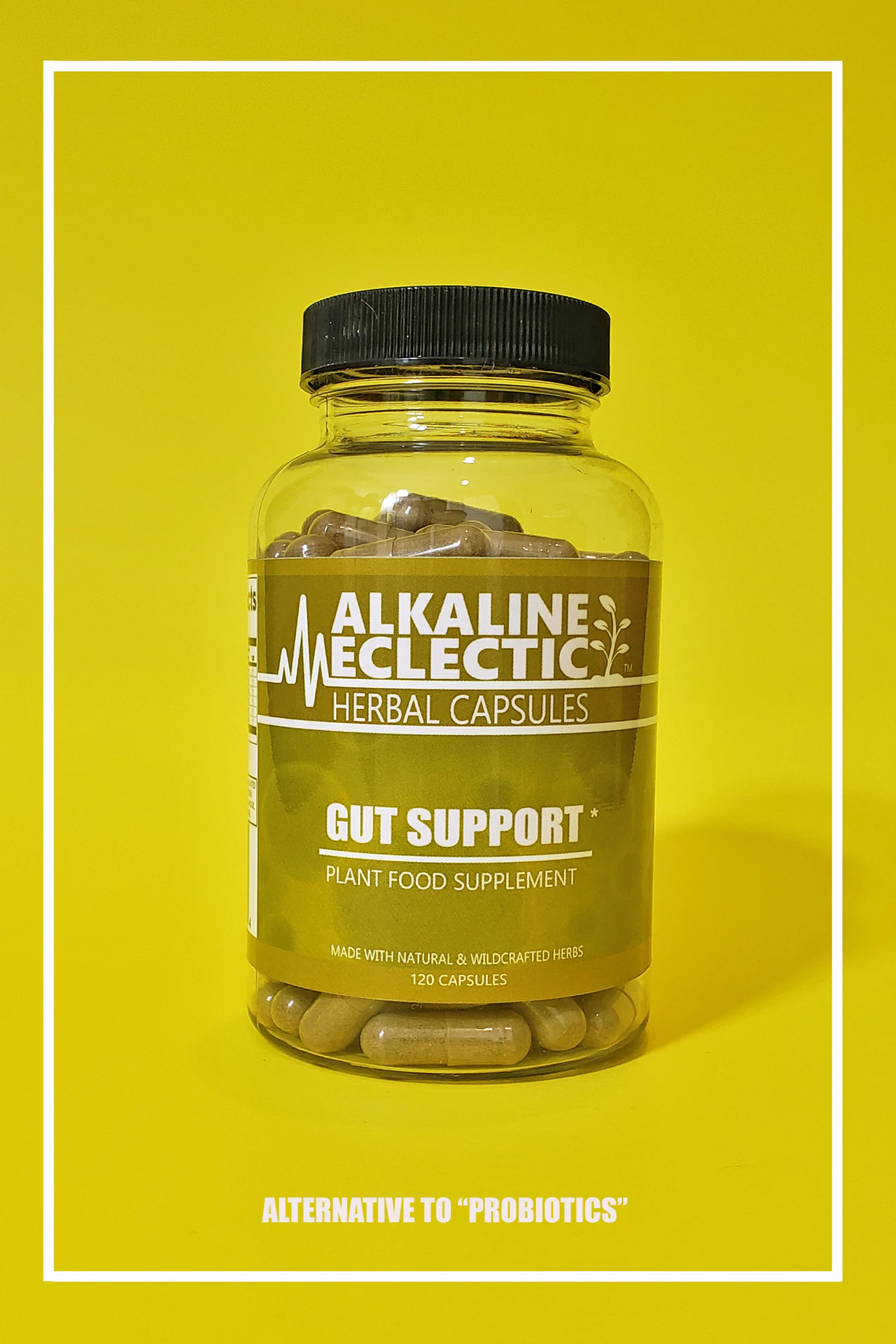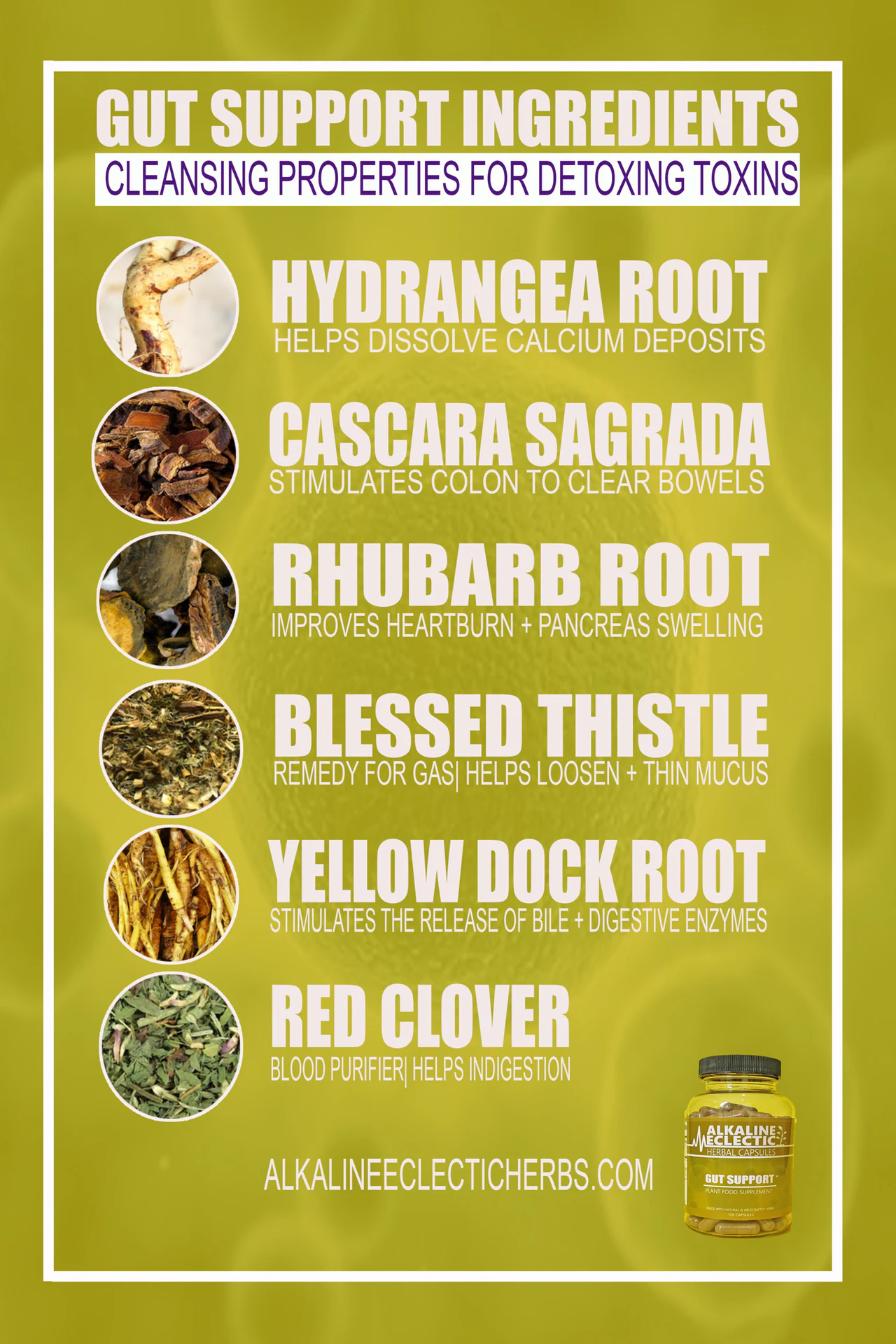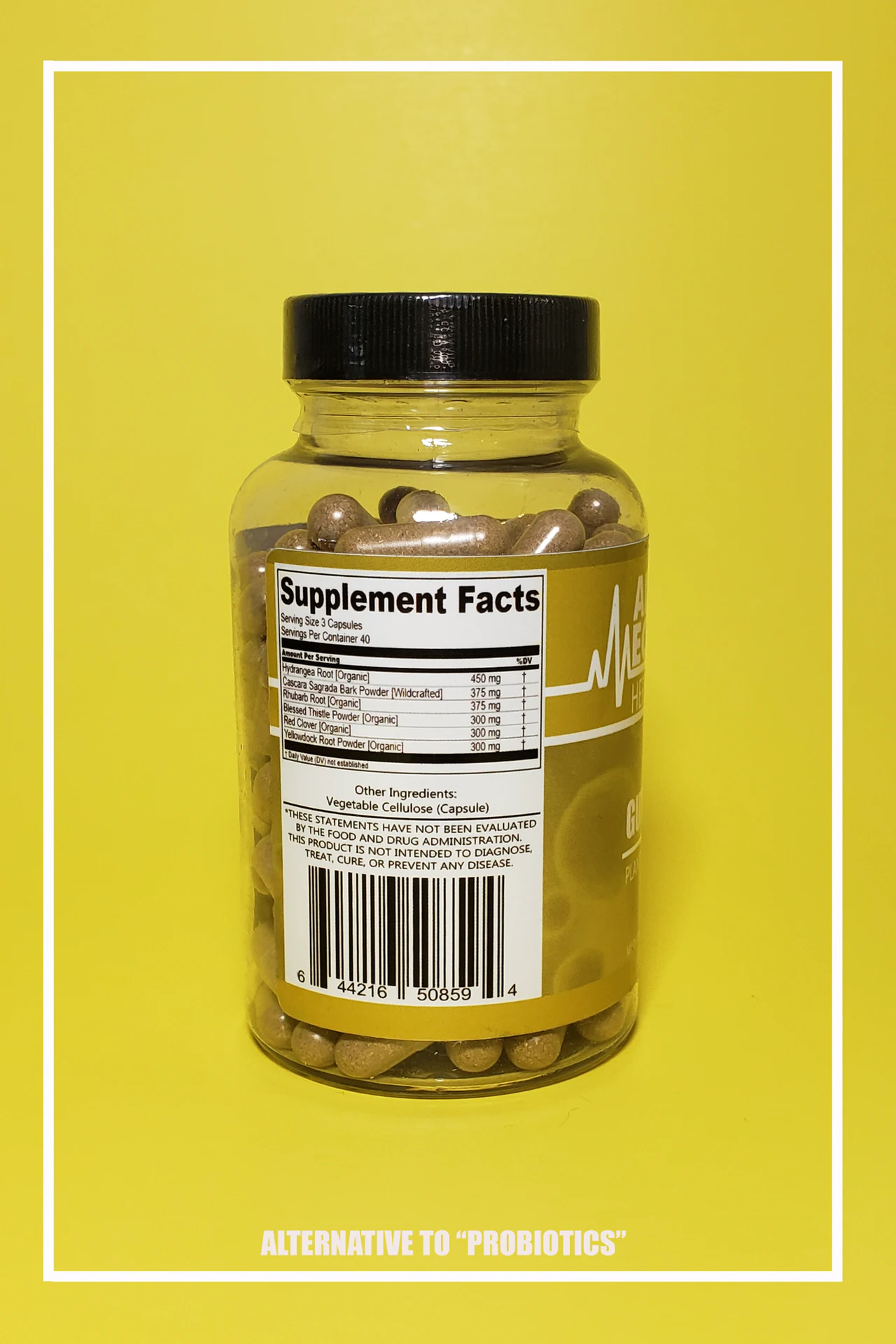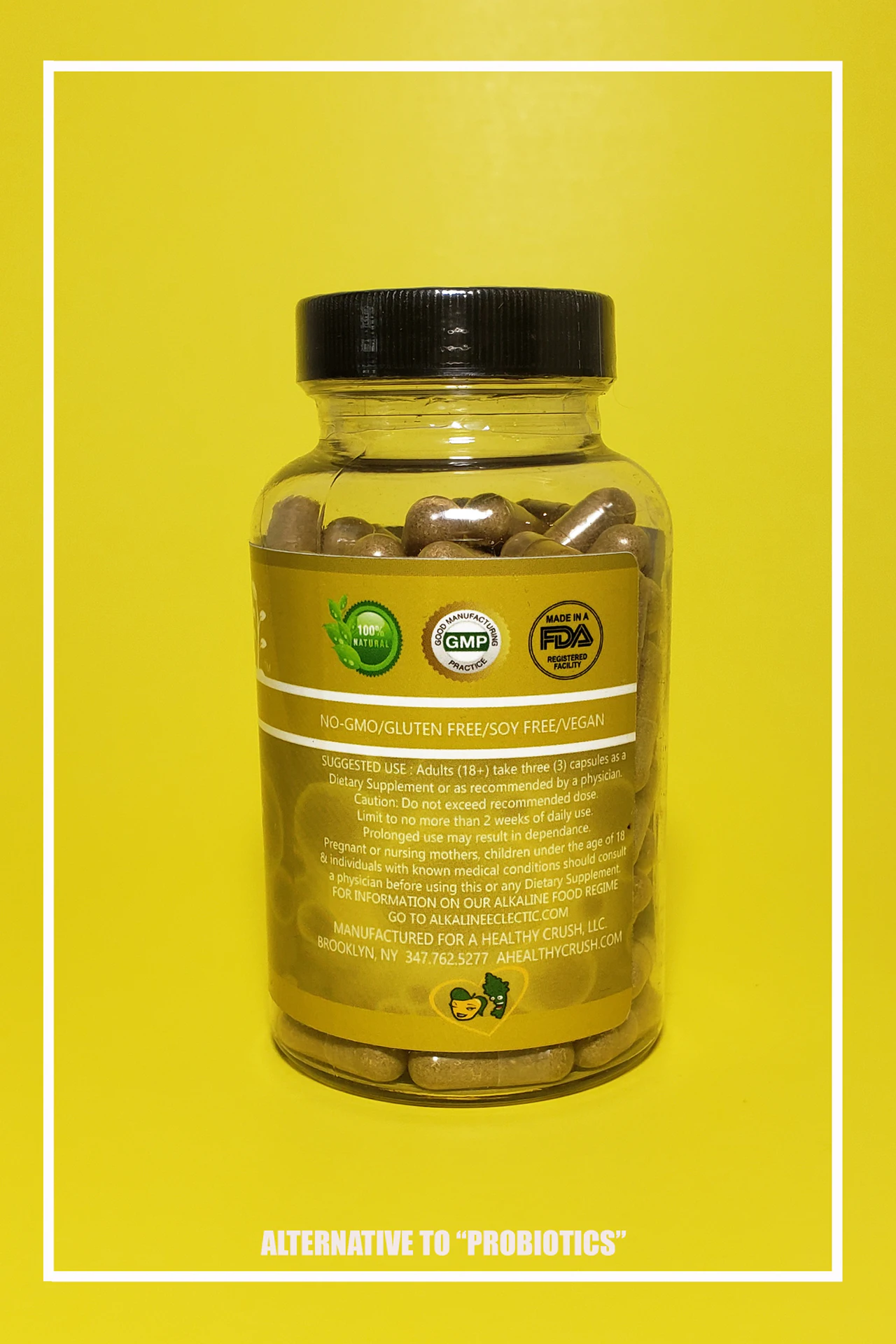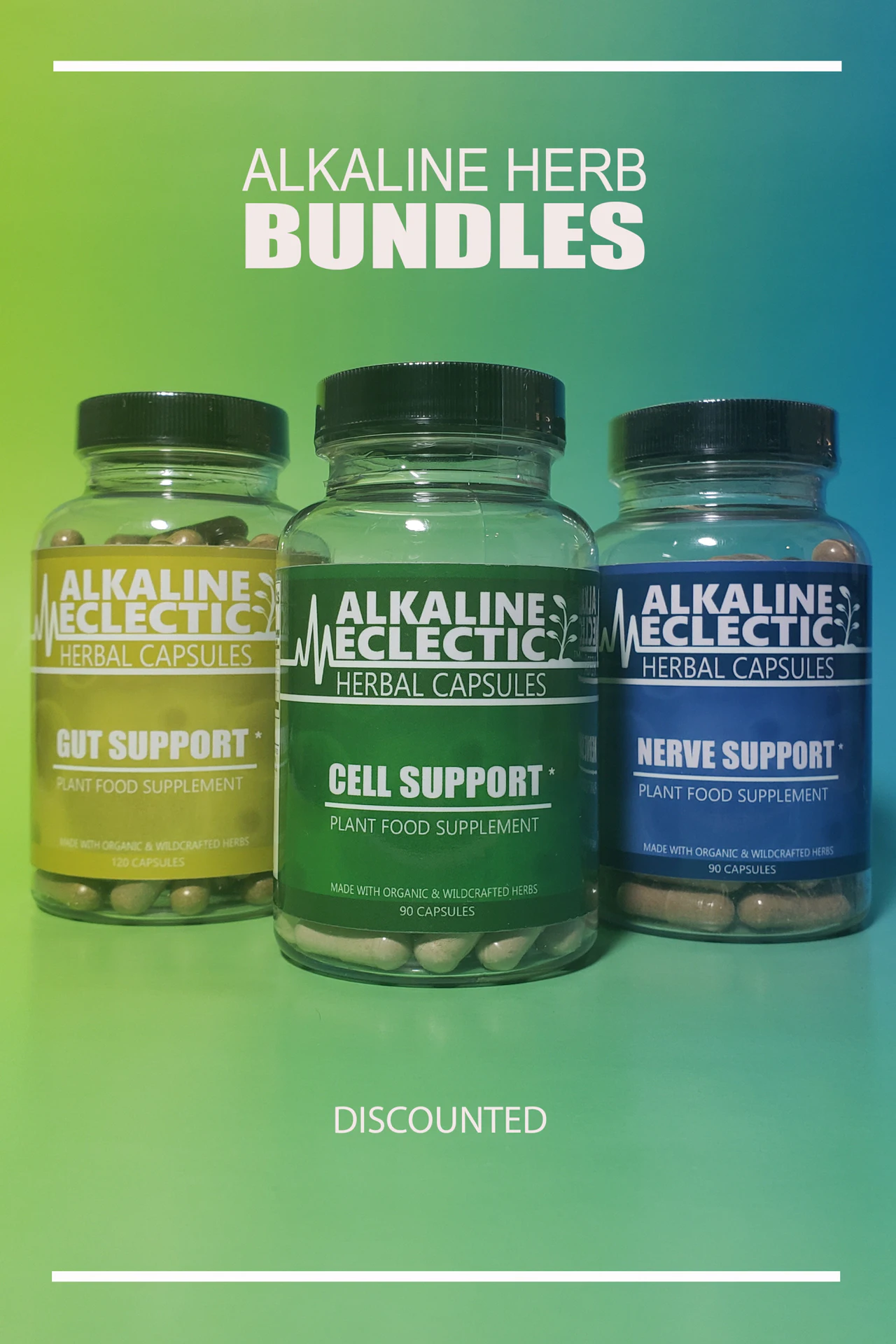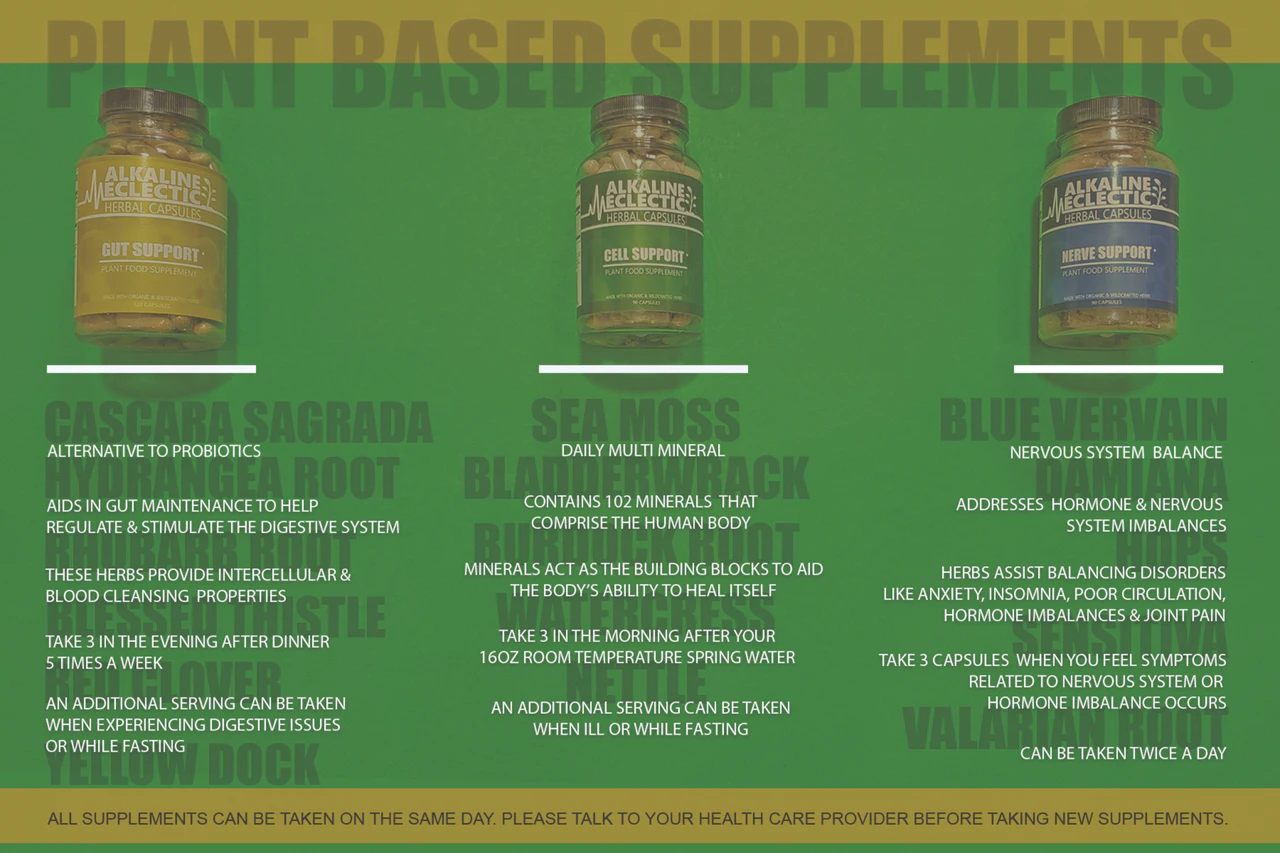 GUT SUPPORT
$65.00 – $233.00
Get 1 FREE BAG of BIOMUNCH with all orders over $65.
ALKALINE ECLECTIC'S GUT SUPPORT
is our alternative to "PROBIOTICS".
It is a gut maintenance supplement
that contains herbs to help regulate &
stimulate the digestive system.
The herbs in our capsule provide
intracellular and blood cleansing properties.
Great for use during a detox to release toxins.
Each bottle contains 120 capsules.
This is a 2 month supply when taken as recommended
– 5 days on and 2 days off per week.
Each capsule contains
Hydrangea Root, Cascara Sagrada,
Rhubarb Root, Blessed Thistle,
Red Clover & Yellow Dock Root.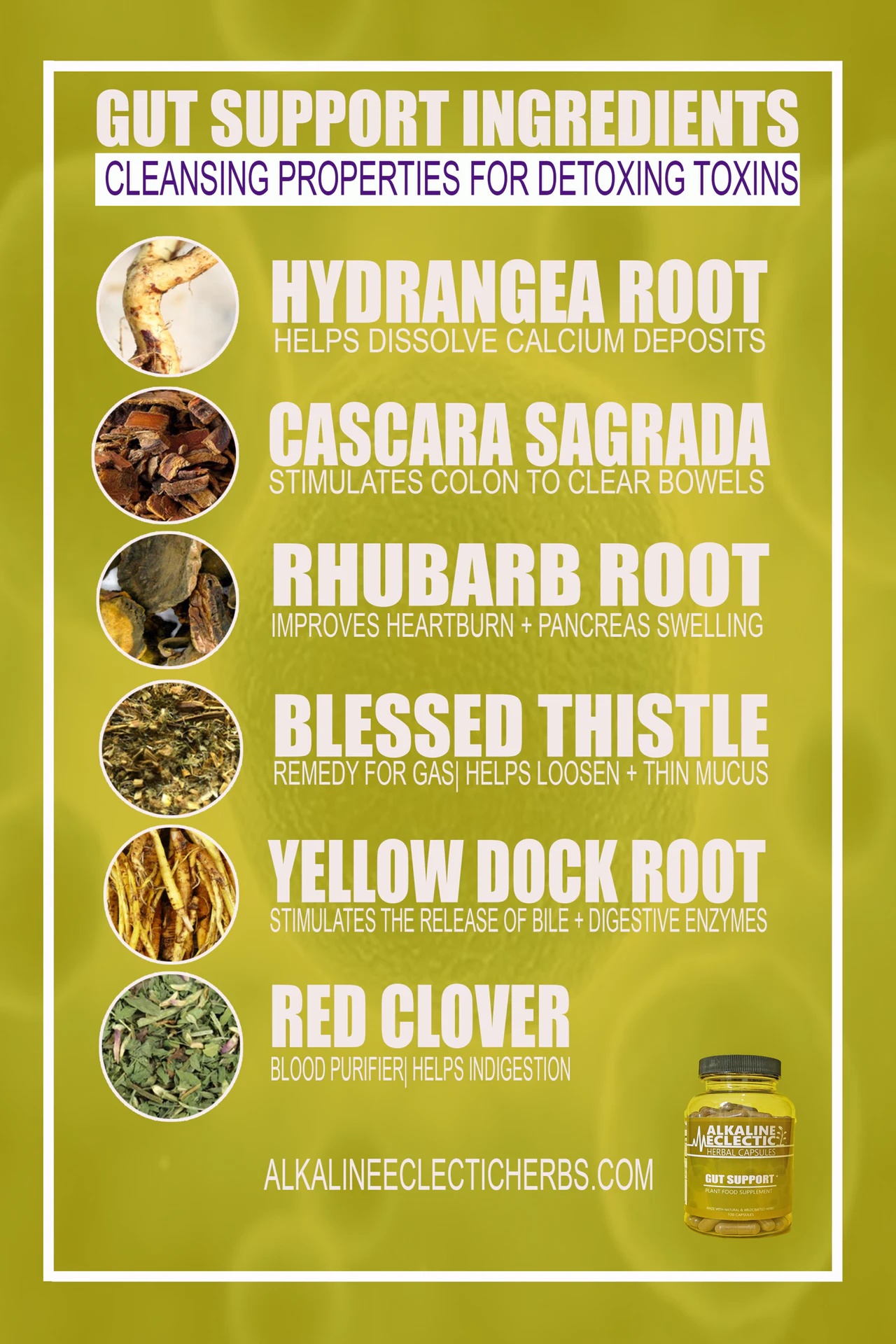 ---
The human body does the work, not the herbs. Cleansing herbs like Rhubarb and Cascara Sagrada stimulate the glands that provide powerful cleansing secretions that only your body can produce. By using these herbs in conjunction with the Nutritional Guide, you can clean out your colon of all of the waste matter that has been accumulating over time. Waste build-up is often what causes digestion problems, weight retention, high blood pressure, joint pain and so many others that arise when the colon is not clean.
---
Click the links to find out more about our other Alkaline Eclectic HERBAL SUPPORT CAPSULES, how to construct a FAST/CLEANSE, and/or help putting together your weekly FOOD PREP.
---
The daily serving size is 3 capsules. We recommend taking them all in the same time frame (either all together or one after the other) in the evening with 16oz-32oz of room temperature Spring Water OR at least an hour before the time that you usually end your day.
---
Inspired by Dr. Sebi's African Bio Mineral Balance, this is an original formula constructed in an FDA registered facility.
To learn more about ALKALINE ECLECTIC, click here. To view our Alkaline Herbs Line Up, click here.
---
*ALERT – Red Clover may aid in thinning the blood. Consult your physician if you are on blood thinners.
---
ALLOW 3-5 BUSINESS DAYS for your order to ship. You will receive an email with your invoice once you place your order. Then an update to your email when your order ships. YOU ARE RESPONSIBLE FOR TRACKING YOUR PACKAGE ONCE IT HAS SHIPPED.

Please note * See your doctor, herbalist, nutritionist, etc. if you are ill and looking for ways to heal. These herbs do not take the place of a consultation with a professional you trust.
For educational purposes only
This information has not been evaluated by the Food and Drug Administration. This information is not intended to diagnose, treat, cure, or prevent any disease.