Alkaline Chickpea "Tuna Salad": Food Prepped in Minutes
Hey Friend,
Today we're making Alkaline Chickpea "Tuna Salad"! It's an amazing plant-based tuna recipe using less detrimental ingredients than canned tuna and dairy-based mayonnaise. This dish is perfect for sandwiches, salads or dip for alkaline crackers and chips.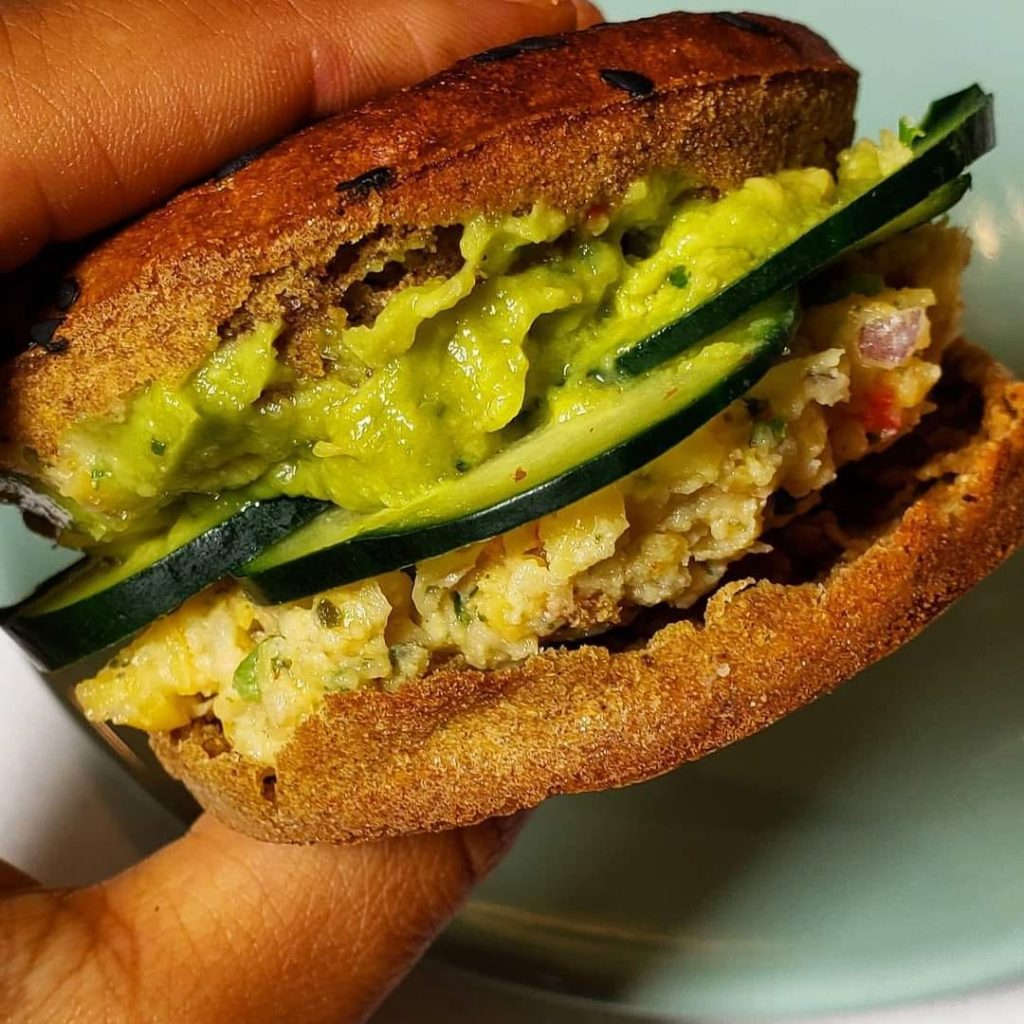 Ingredients:
3 cups cooked chickpeas
1 cup diced cucumbers
1 cup diced bell peppers (any color you prefer)
1 cup cherry tomatoes, halved
2 tablespoons avocado oil
1 tablespoon hemp seeds
Juice of 2 key limes (or substitute with regular lime juice)
1 teaspoon Crush Foster Caribbean Seasoning (adjust to taste)
Sea salt, to taste
Instructions:
In a food processor, combine the cooked chickpeas, diced cucumbers, diced bell peppers, and cherry tomatoes.
In a small blender, blend the avocado oil, hemp seeds, key lime juice, Crush Foster Caribbean Seasoning, and sea salt until smooth and creamy.
Pour the dressing over the chickpea mixture and fold gently to coat all the ingredients evenly.
Taste and adjust the seasoning if needed, adding more Crush Foster Caribbean Seasoning or sea salt according to your preference.
Let the chickpea salad marinate in the refrigerator for at least 30 minutes to allow the flavors to meld together.
Serve the Chickpea Salad on its own as a refreshing side dish, or use it as a filling for wraps or enjoy it on top of a bed of leafy greens for a satisfying and nutritious meal.
This recipe serves approximately 4 people, but you can easily adjust the quantities to make a larger or smaller batch based on your needs.
Key Takeaways:
This Alkaline Chickpea "Tuna Salad" is packed with protein, fiber, and a variety of colorful vegetables, making it a nutritious option for a light lunch or dinner. Feel free to customize the salad by adding other vegetables or herbs according to your taste preferences. Enjoy!
Frequently Asked Questions:
How available are alkaline ingredients?: High Availability
What Alkaline Cookbook Has a Chickpea Tuna Salad recipe?: Beyond Vegan Chickpea
How many servings can be made from this recipe: 4 Adults