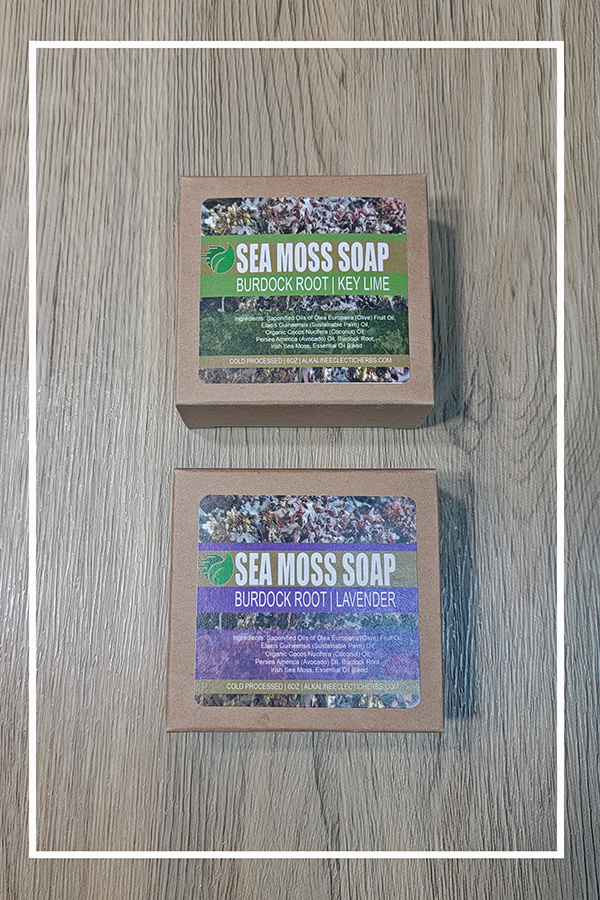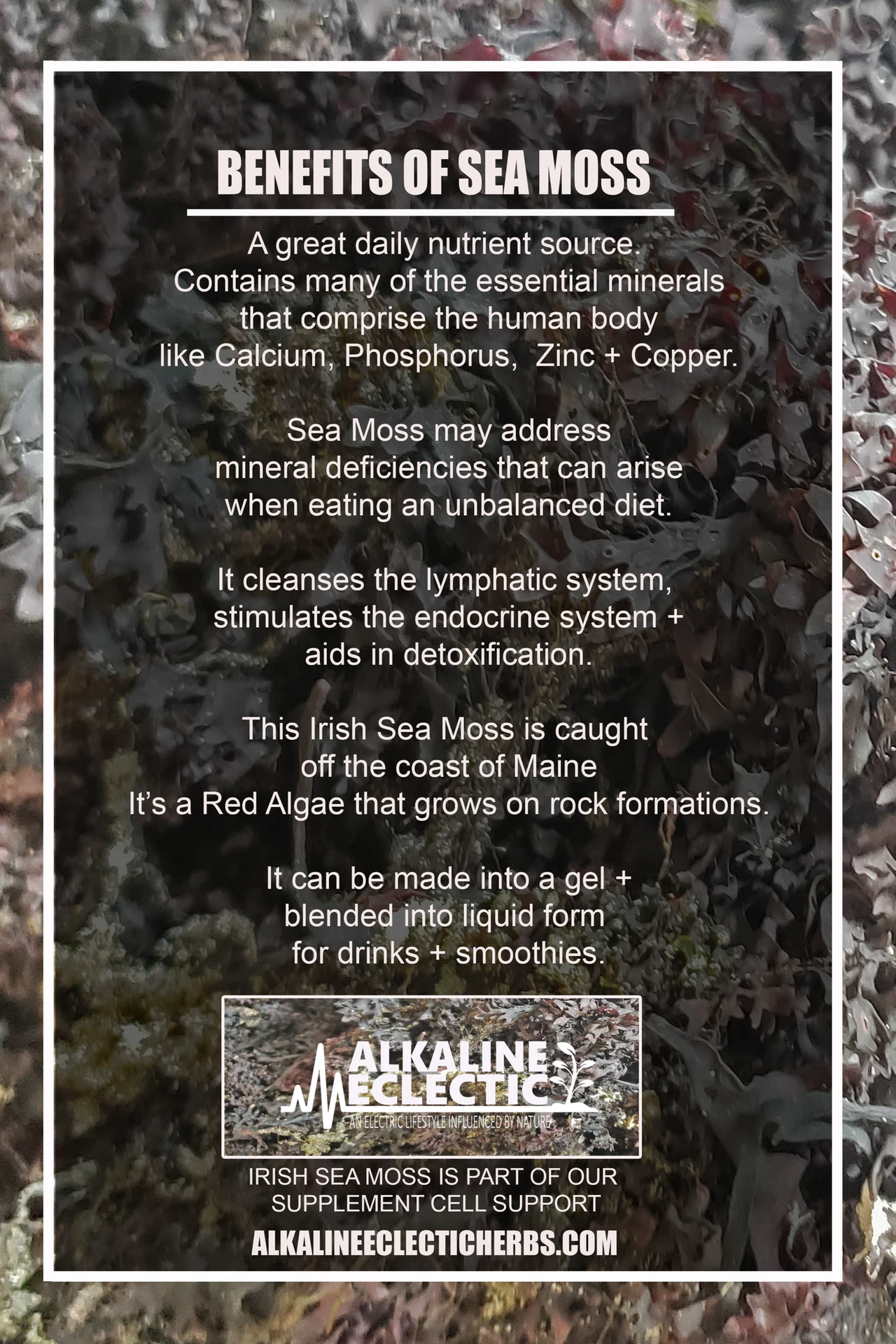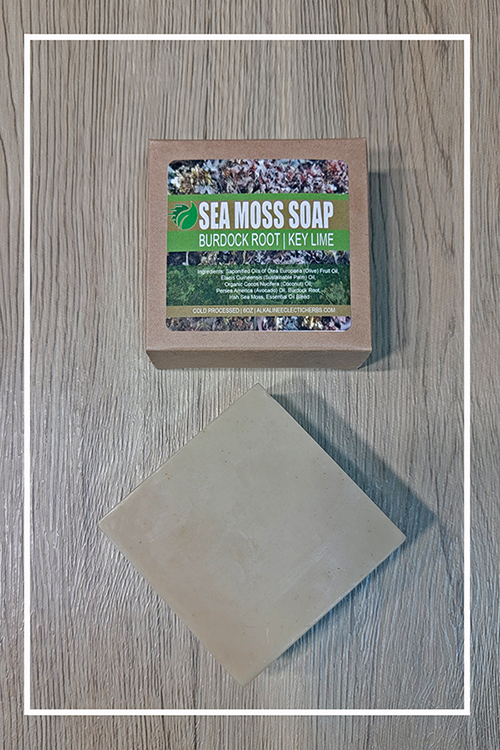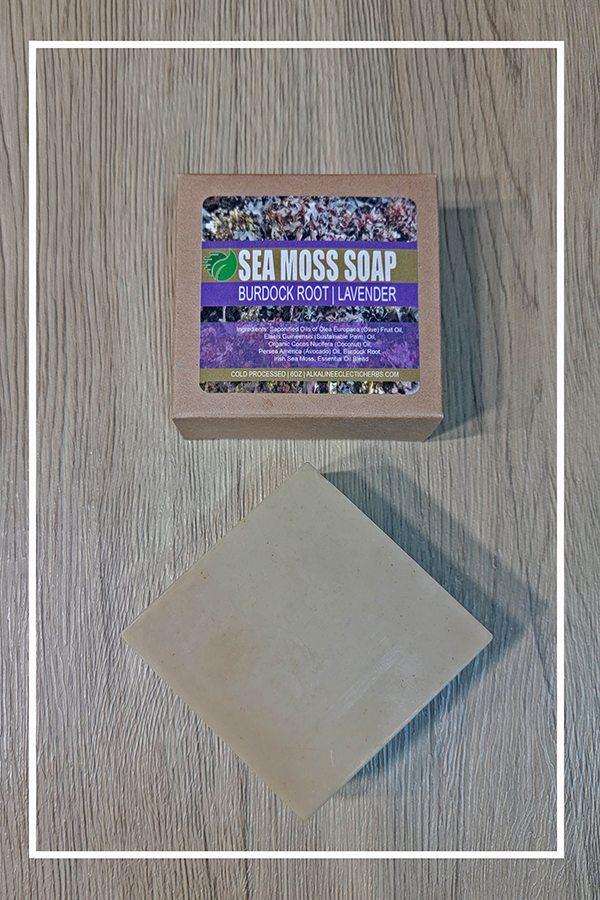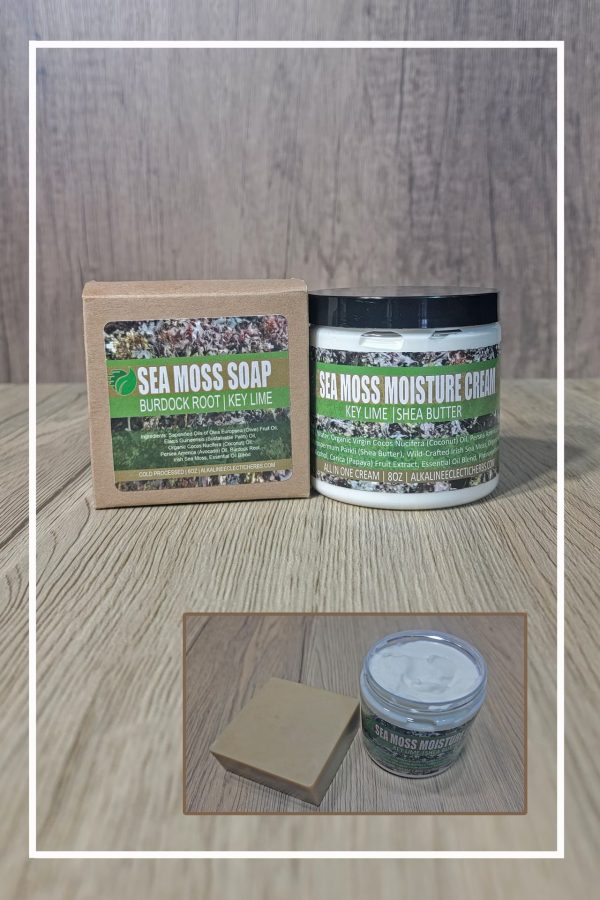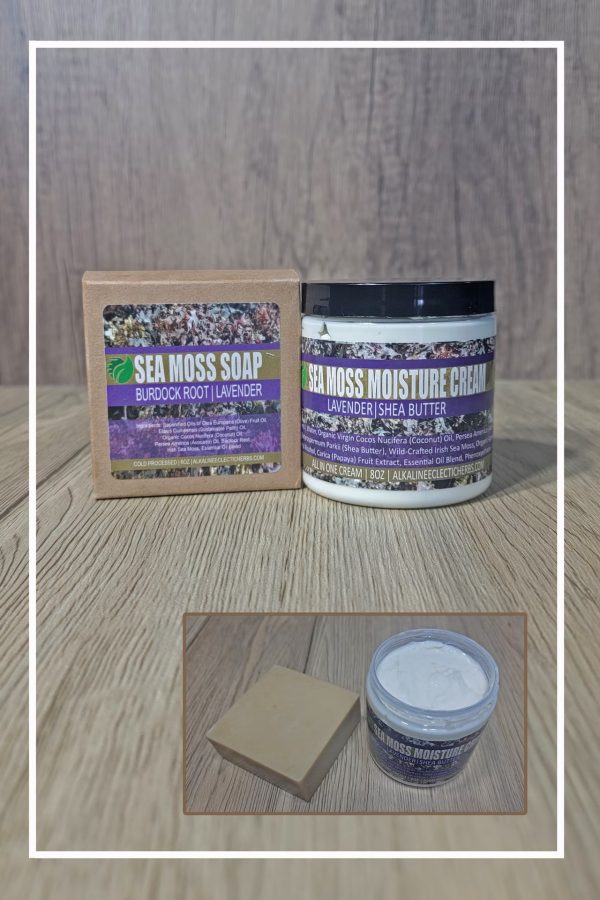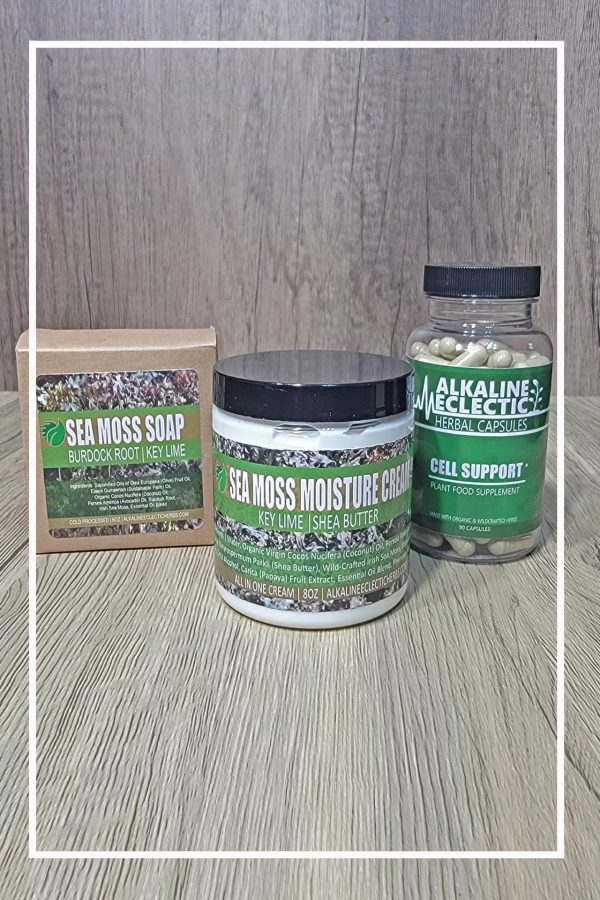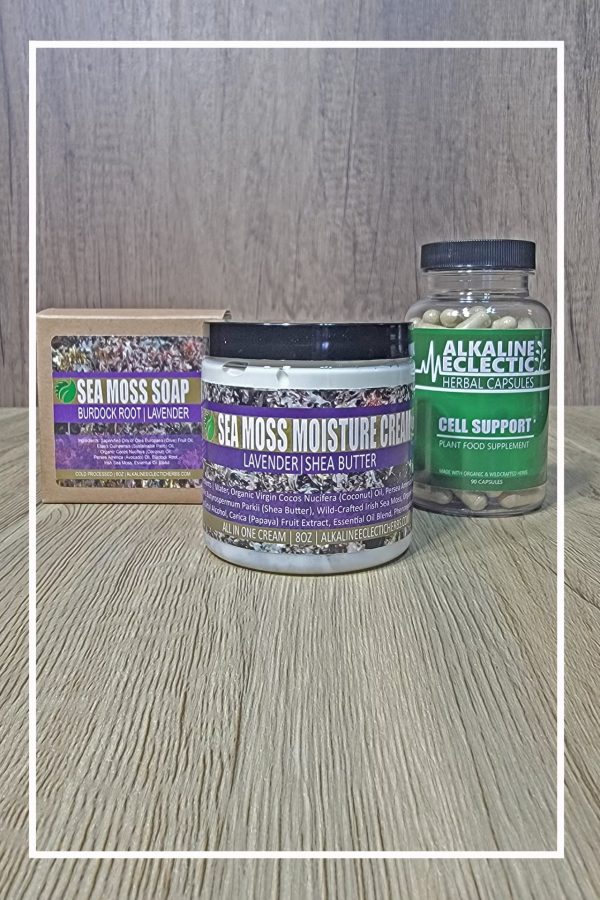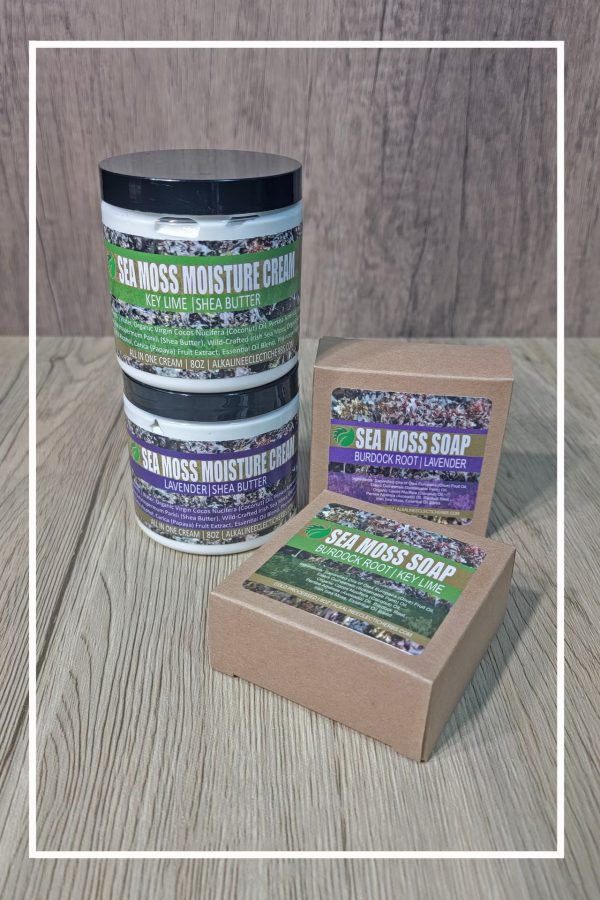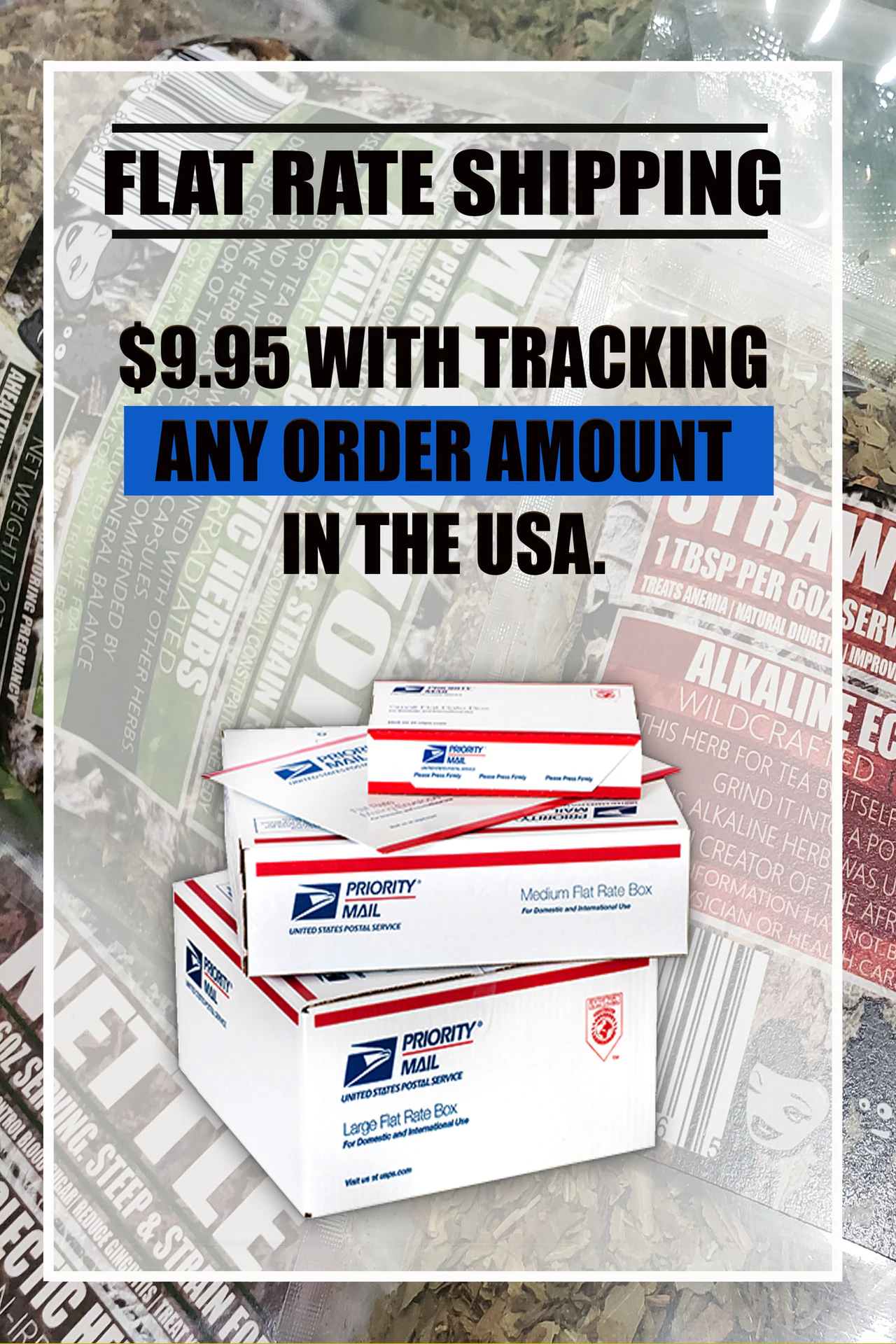 SEA MOSS BURDOCK ROOT SOAP AND MOISTURIZER
$22.00 – $108.00
Get 1 FREE BAG of BIOMUNCH with all orders over $65.
Our Sea Moss and Burdock Root Soap offers many of the essential minerals that make up the human body. Our blend of healthy oils and mineral rich plants clean the body and soothe the senses.
---
The artisan cold process of creating our soap takes 6 weeks. Each bar is a large 6oz. The bars need to be kept dry in a cool place when not in use.
Cold process soap is made by combining specialty oils and or butters with sodium hydroxide. The mix of the two causes a chemical reaction called saponification. The cold process allows any therapeutic essential oils to stay intact because there are no outside heat sources to disrupt their therapeutic properties. In about 4-6 weeks you are left with a soap bar that is completely sodium hydroxide free and conditioning for your skin.
---
Ingredients: Saponified oils of Olea europaea (Olive) Fruit Oil, Elaeis guineensis (Sustainable Palm) Oil, Organic Cocos nucifera (Coconut) Oil, Persea America (Avocado) Oil, Burdock Root, Irish Sea Moss, Essential Oil Blend