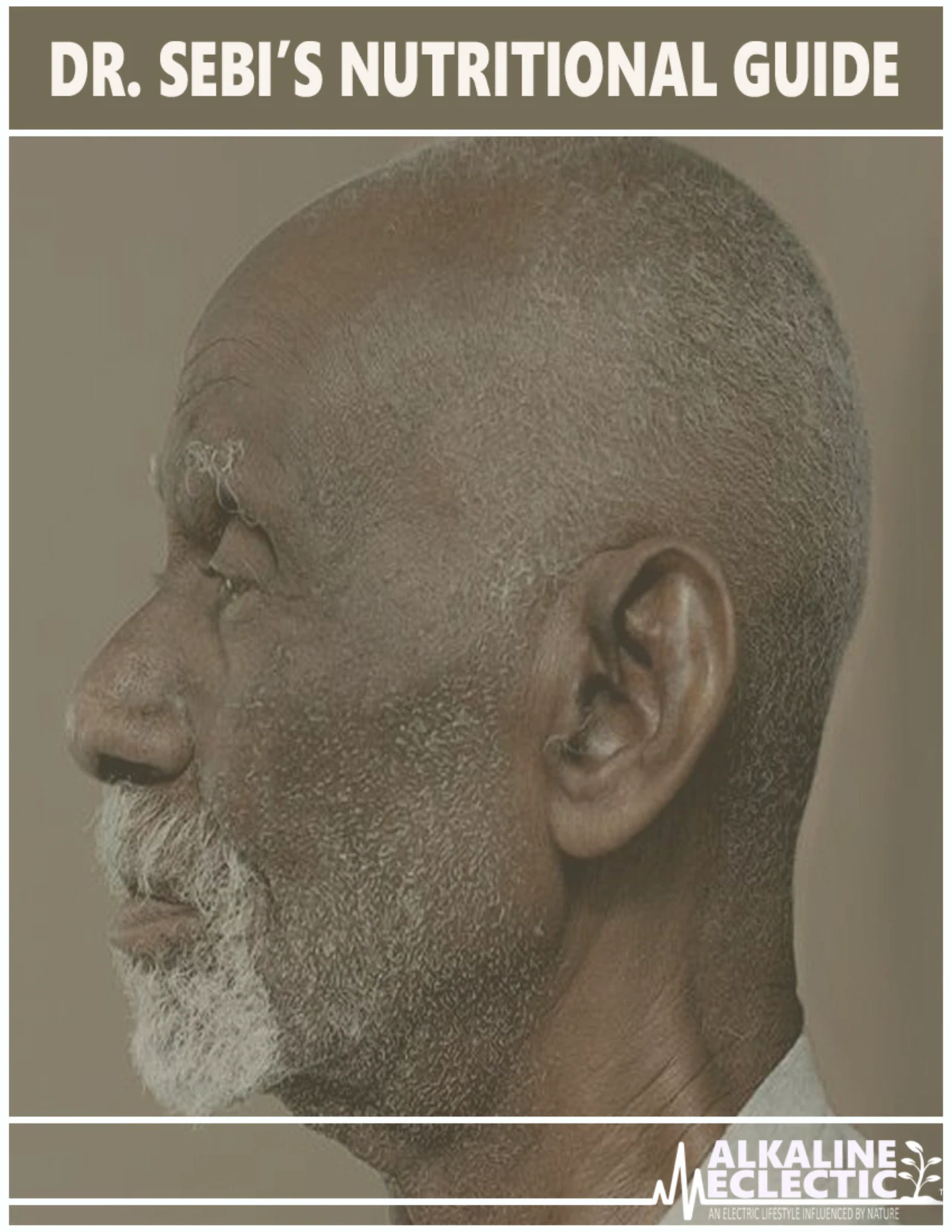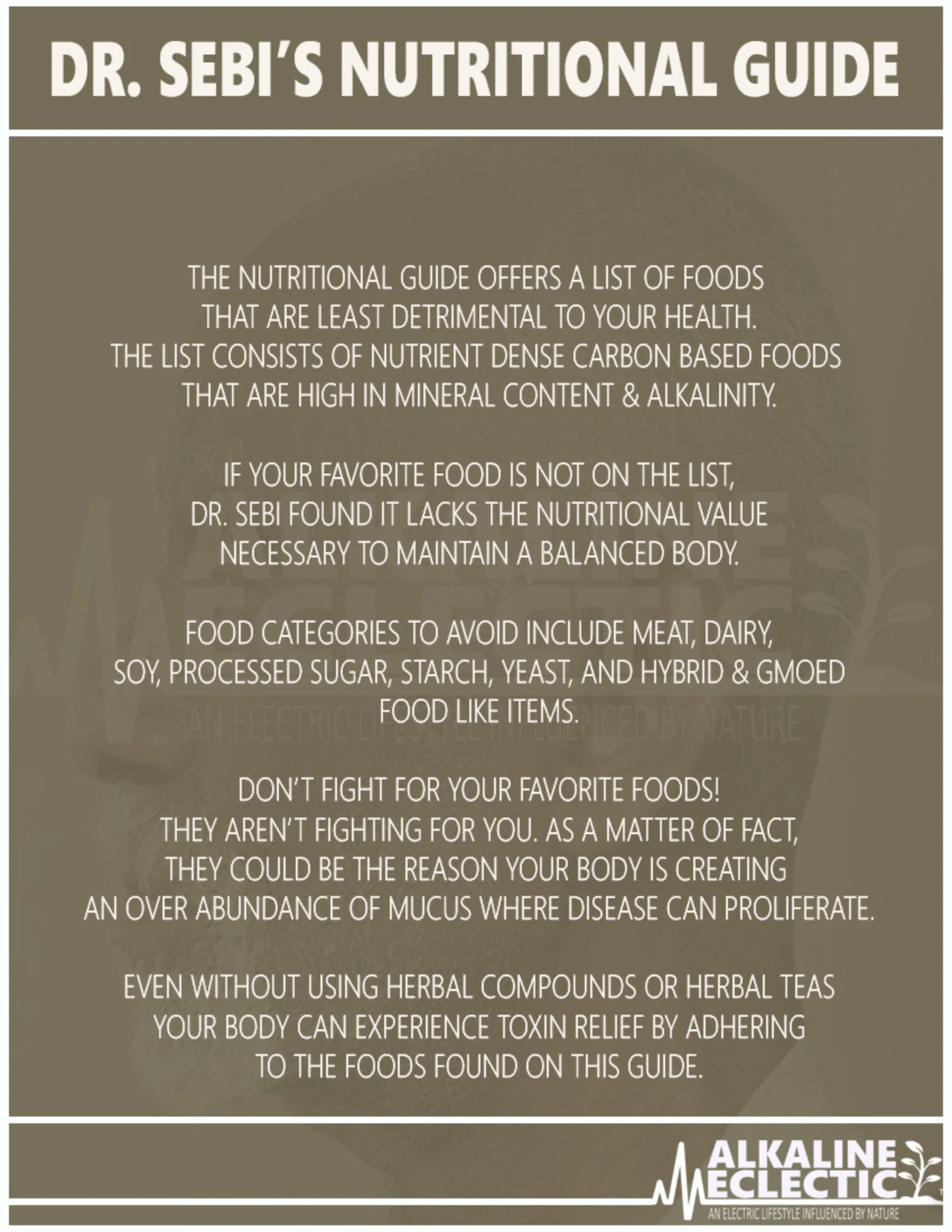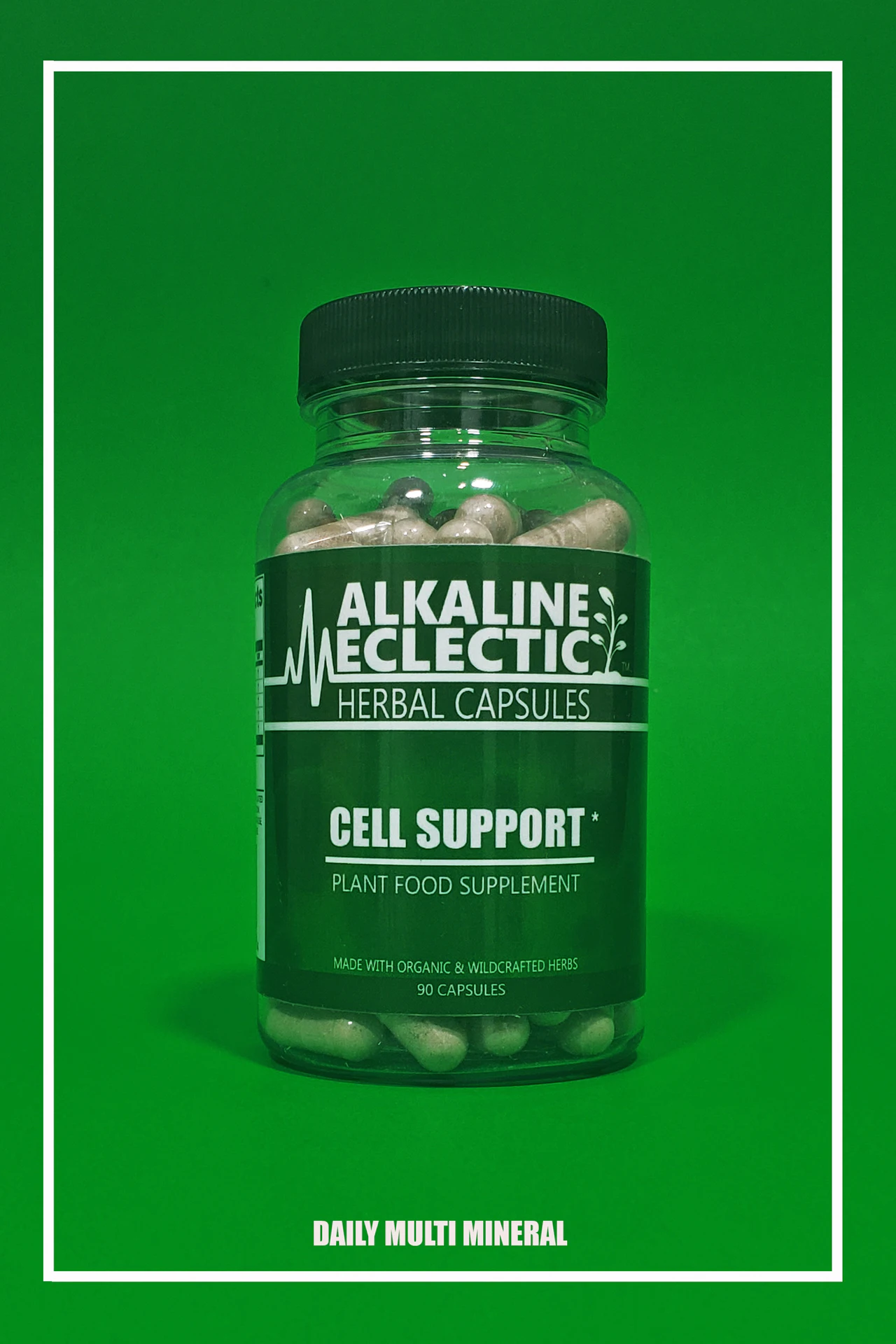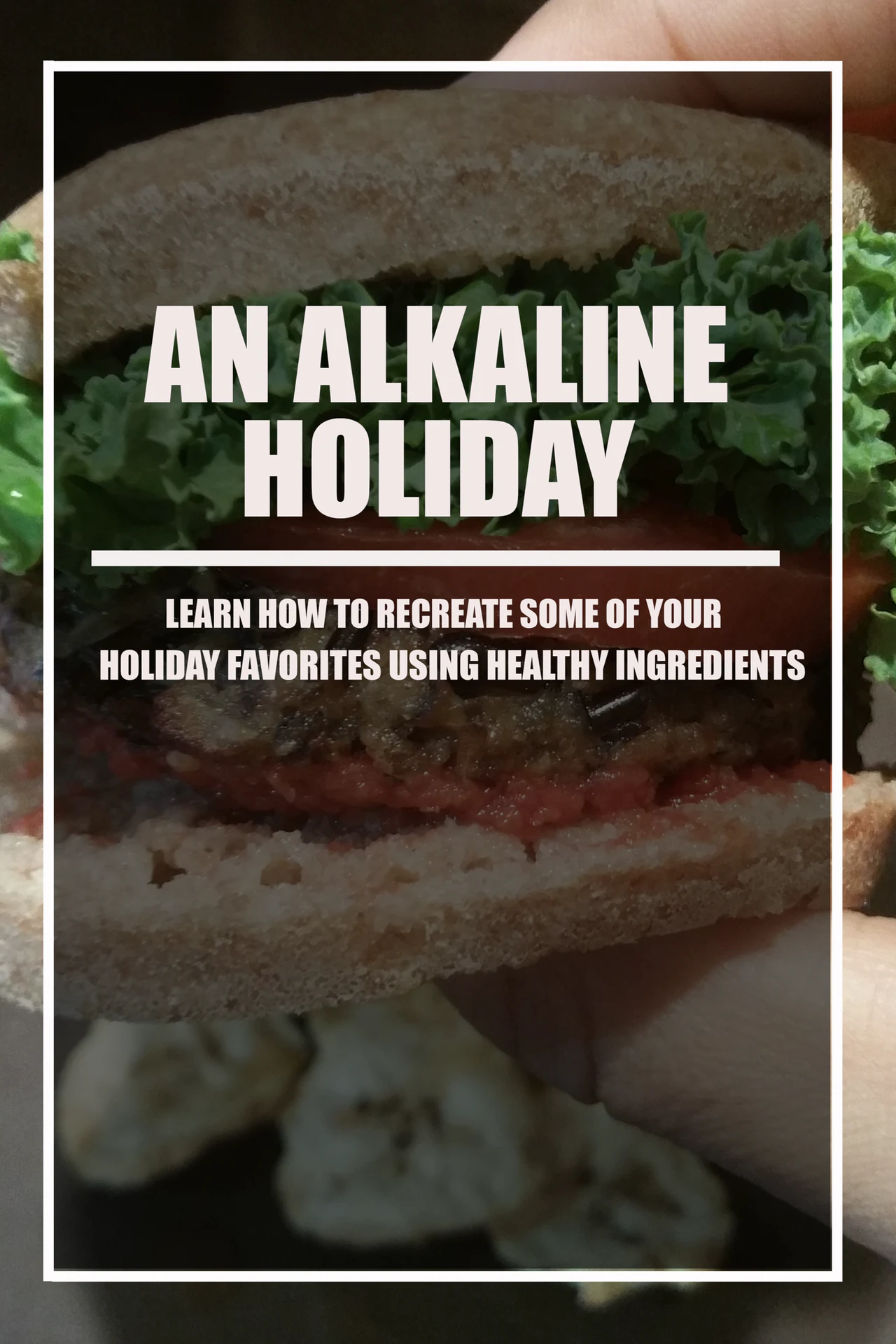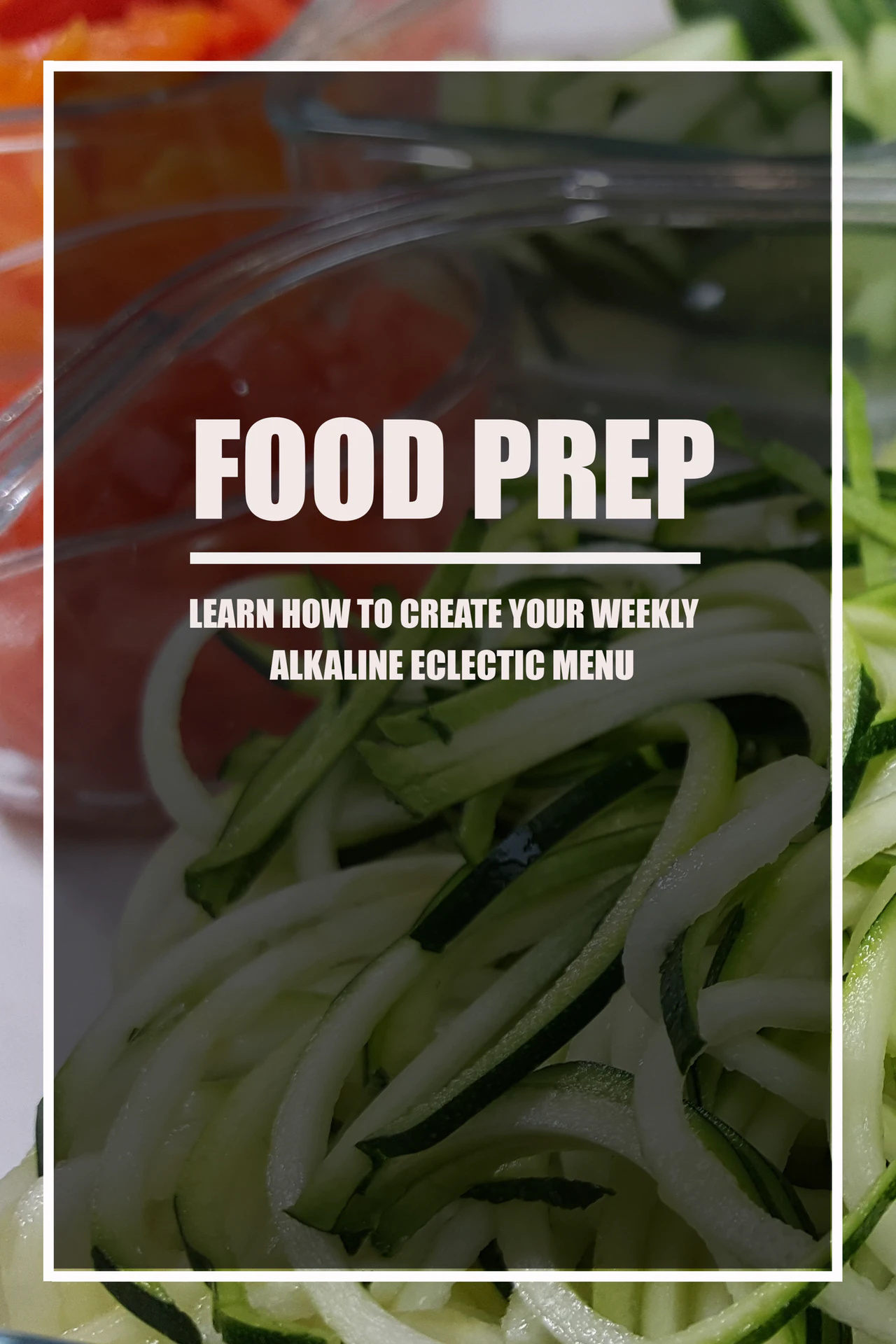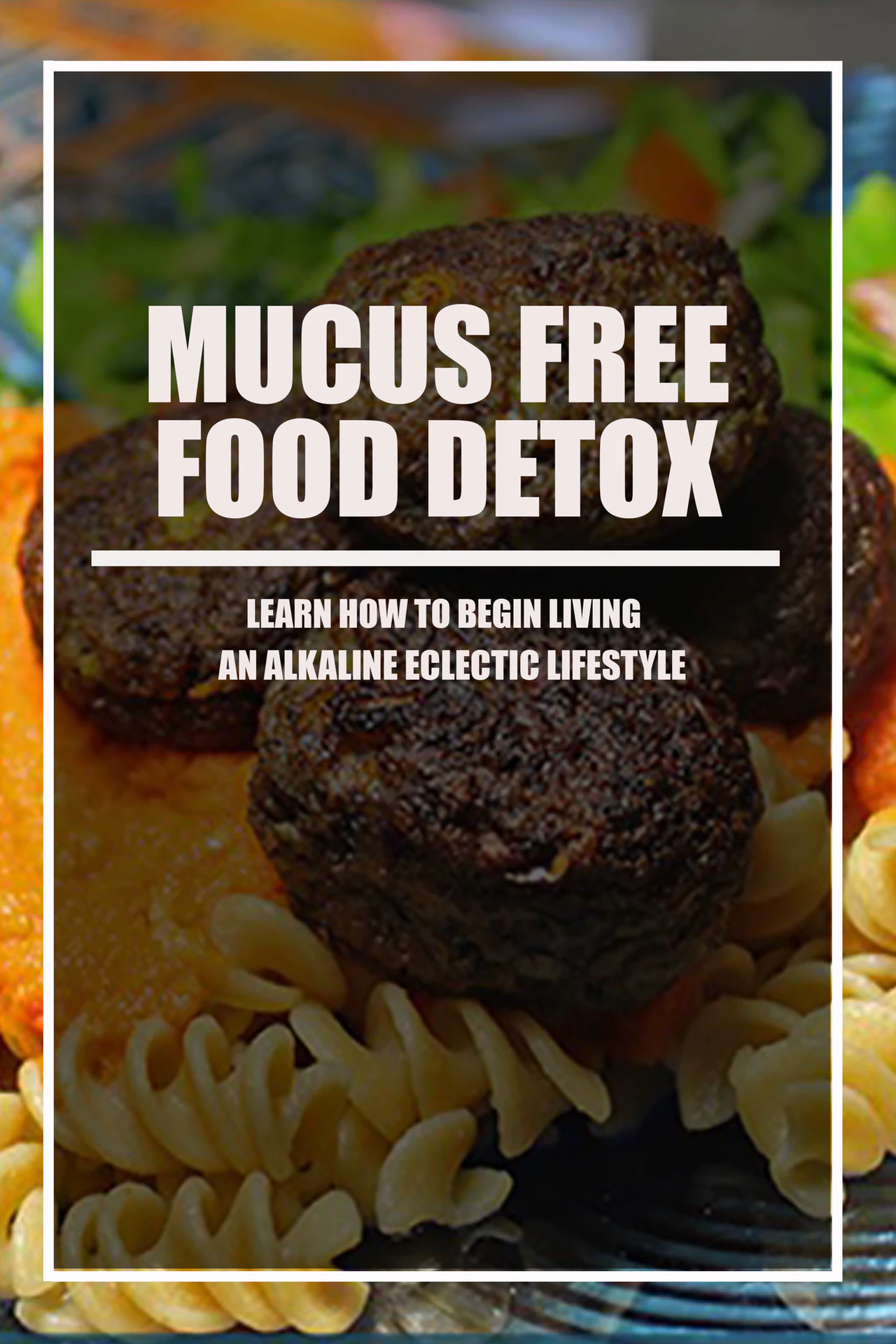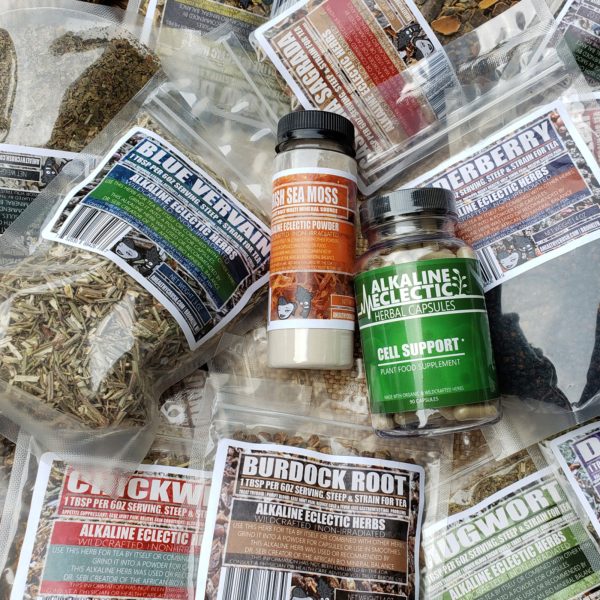 DR SEBI ALKALINE ECLECTIC NUTRITIONAL GUIDE FREE
$0.00
Dr. Sebi's Nutritional Guide was initially created by customers, family and staff members who heard him discuss complementary foods during lectures and talks. After the list was formed, Dr. Sebi then had the items tested to find our their origin and alkalinity. Some foods have been added and subtracted over the years based on information concerning how they are grown or shipped. Although there have been modifications, the likelihood that new foods will be added is slim unless new native plants are found.
The version of the Nutritional Guide we use is the last version used before Dr. Sebi's passing. We have also removed items that he said on video\radio were not the best and added some additional teas that he spoke about and used. The Nutritional Guide was created as a means for people to eat solid food while giving the body the best fuel for self healing. Don't look at it as being restrictive but rather be content in knowing that you are finally eating foods that were designed by Nature to provide you optimal nutrients.
Click the links to find out more about our Alkaline Eclectic HERBAL SUPPORT CAPSULES, how to construct a FAST/CLEANSE, and/or help putting together your weekly FOOD PREP.